Whereas some businesses search externally when they need a CIO, Choice Hotels had to look only at its CTO for someone with the necessary expertise, industry knowledge, and technological know-how to continue leading the company's embrace of enabling technologies.
After all, with 18 years at Choice Hotels, his background in business and IT, and an impressive list of accomplishments both within the corporation and at prior employer EDS, Todd Davis was ready. He'd already been involved in spinning off a software company, the hotel's adoption of social mobility, and its early embrace of cloud. Choice Hotels believed these technologies helped strengthen its position against competitors.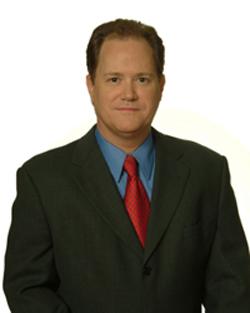 These skills are mandatory in the cutthroat world of hospitality. While guests enjoy amenities like comfortable rooms, in-room movies and free WiFi, online reservations, and friendly service, corporate offices and Choice Hotels' franchise owners battle thinning margins, worldwide economic turmoil, and consolidation. Industry leaders understand investing in the right technologies can help transform their companies, a realization that Choice Hotels' president and CEO Stephen Joyce discussed at an industry conference earlier this year: "I've been in the hotel industry for 30 years -- and lately, I've come to understand I'm not just in the hotel business, I'm in the technology business."

Leading the charge
Davis works far from Choice Hotels' new corporate headquarters in Rockville, Md., in Phoenix, which is also home of the company's datacenter. Service provider IO delivers datacenter-as-a-service (DCaaS), including all Choice Hotels' mission-critical systems, such as the total global distribution platform and reservations.

The new datacenter -- and Choice Hotels' new office in Maryland -- are all part of a major reshaping the company designed during the recession, when Joyce came aboard to head the hospitality firm, Curtis told me. Some competitors struggled and focused on the day-to-day realities of the economy. But Choice Hotels took a big-picture view and used the time's attractive pricing to invest in its infrastructure, people -- and technology. He told me in an interview:
[Competitors] didn't spend the money during the downturn like we did, investing in infrastructure and preparing for international expansion. We can do a lot of things around distribution and mobile and proving a lot of things to franchises in the cloud space. We changed buildings, moving our datacenter, completely changed our business continuity/disaster recovery strategy, [and] went further into international markets. We spent 18 months working on software for localization.

One of our growth strategies is international. We are prepared for that. It was a culmination of infrastructure, new capitalization, maturity around business processes, maturity around culture in general -- implementing this whole agile approach -- and we truly have an open, collaborative environment where, from the top down, people can put their ideas on the table, good or bad, and have honest discussions about what's taking this company forward. It's become infectious around here, quite honestly.
Choice Hotels' initiatives include:
Formation of SkyTouch Technology, a separate company that sells, develops, and supports SkyTouch Hotel OS, a web-based property and rate management system in use across Choice Hotel franchises for years.
Localized software to support and advance plans to open more international franchises.
Move to new datacenter, begun in 2012 and completed in early 2013, in addition to construction of new corporate headquarters in Maryland.
Choice Hotels embraced agile development, and the company is "90 percent agile," according to Davis.
Adoption of cloud for business continuity and disaster recovery.
Early and full use of the web, empowering Comfort Hotels to centrally and remotely support its 4,000 hotels with 24,000 end-users at a time when competitors were manually updating and supporting computers. This a solution evolved into today's web-based property management solution. As Davis said: "We could remotely upgrade in two weeks. At some major hotel companies, it still takes them a year to upgrade. In 2002, we started developing a concept around what ChoiceAdvantage is today."
There are many items left on Davis' agenda, of course.
Check-out time
Like many organizations, Choice Hotels can find it challenging to recruit and retain technology employees, said Davis. "Staffing is always a concern. In Phoenix, it was very strange. Where did all the people go? In Phoenix they left the industry. My technical people interview for culture first."
So Choice Hotels provides the teams with a fun, energetic work environment, where employees know their voices are heard, he said.
There are plenty of other challenges and opportunities, too, Davis noted. Business-wise, Choice Hotels wants to continue expanding its 11 brands -- including Comfort Inns, Comfort Suites, Quality, Sleep Inn, Clarion, Cambria Suites, MainStay Inn, Suburban, EconoLodge, Rodway Inn, and Ascend Hotel Collection -- into more nations and foreign cities. Davis is now wrapping up Choice Hotels' last three-year plan and creating the next one. He's investigating ways in which the company can leverage analytics and big-data to better serve guests and franchises, how to accelerate the business based on the tools and culture now in place, and how it can use relationship marketing -- built on business intelligence and analytics -- to further cement customer loyalty and brand awareness.
Spending so many years at Choice Hotels has allowed Davis to live his career dreams, he reflected. He's held many hospitality jobs over the years -- and his technicians now spend time behind hotel desks to get a sense of how hospitality employees work. Davis told me:
You can come in as the CIO and make a big splash and move onto the next big thing. That's never been my view. I've been able to help bring this company along over the past few years. This company is somewhat entrepreneurial. We're able to do a lot of different things -- from an IT perspective. That serves my passion from a technology standpoint, but the business piece is critical too. Having had a passion around hospitality itself, I'm pretty sure I could go to a hotel and balance a night audit -- I'm pretty sure I could.
Join Internet Evolution on May 30 at 2:00 p.m. ET, when Todd Davis will be my guest on IE Radio.
Related posts:
— Alison Diana



, ThinkerNet Editor, Internet Evolution