Companies that choose to "offshore," or move contracted work overseas in search of operational savings, face a host of challenges. More news of labor woes at a major Apple contractor, Hon Hai Precision Industry Co., a.k.a. Foxconn, is a case in point, prompting questions about the value of offshoring compared to its difficulties.
According to the Wall Street Journal, Hon Hai claimed this week that management discovered underage interns, some as young as 14, working in a plant in China's Shandong province. The interns were part of Hon Hai's partnership with local schools to offer hands-on experience for students. The manager in charge was fired, and the interns were sent home.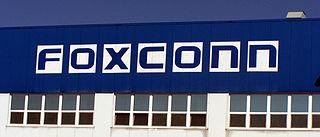 This week's news is the latest in an ongoing series of problems at Foxconn, including recent employee disputes and an audit by a global labor watchdog group responding to accusations of objectionable conditions.
All of this raises many questions about the risks and rewards of offshoring. Topping the list: What does Apple -- and, by extension, other enormous US companies -- get from continuing to support manufacturing in China, particularly in the face of so much controversy?
The answer is multifaceted. First off, some observers blame the Obama administration for continuing to tax corporations in ways that discourage them from outsourcing domestically. Apple's size and scale make the tax issue paramount.
Another issue is that Apple sells more than half of its products outside the US, which some insist encourages sending jobs overseas while reaping revenues from demand in other nations.
Last but not least, Apple and other companies realize big savings from offshore labor. Sadly, some of those savings may be related to working conditions that would be considered substandard elsewhere. "What's morally repugnant in one country is accepted business practices in another, and companies take advantage of that," Nicholas Ashford, a former chairman of the National Advisory Committee on Occupational Safety and Health, told the New York Times early this year.
"Like it or not, we live in a world in which investing and creating jobs overseas is necessary for the survival of many American companies," Andrew Cline wrote in USA Today.
Every enterprise must decide how to make its supply chain most efficient. In many cases, a mix of legislation and cultural reality make the alternative of offshoring too attractive to resist.
Related posts:
— Mary Jander
, Executive Editor, Internet Evolution