Who are the best tech CEOs, and what can they teach enterprise leaders?
In the high-stakes Internet market, it's not just fun to answer those questions. It's essential. To stay current and competitive, tech CEOs -- and their customers' top executives -- must be on top of their game.
There is no lack of input on who the great tech CEOs are. But an executive's popularity with employees is only half the story. HP's Meg Whitman is highly rated by her employees, for instance, but her company is in trouble.
Likewise, a company can be a great place to work, even though the CEO's policies are supported by less than half the employee population. (Steve Ballmer, I'm looking at you.)
But what about companies that combine success with worker approval? Those are firms where it's clear the chief executives are doing something right as managers, and we've decided to find out who's in that category.
We've compiled the following list, in alphabetical order by company name, from various sources, including the company's financial information and employee approval ratings posted by the online recruiting site Glassdoor. We've also highlighted a key trait exhibited by each of these Internet leaders. (Remember, imitation is the sincerest form of flattery.)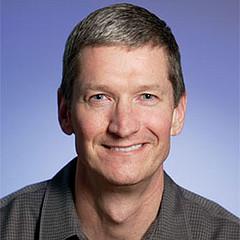 Tim Cook, Apple Inc.
Employee approval rating: 95 percent
Company share price at press time: $666.84
Key attribute: Listening and responding. He's only been CEO of the world's biggest technology corporation for a year, but during that time, Tim Cook has achieved the nearly impossible -- replacing the corporate icon Steve Jobs while making his own mark. Cook has done this by paying attention to his employees, customers, and partners in ways Jobs did not. By adding employee benefits, attempting to address contractor concerns in China, and taking investors' issues to heart, Cook has achieved credible leadership in a challenging time.