So you've spent several weeks defining a new product strategy for your enterprise. You've met with engineering, marketing, and IT. You've overseen the creation of the business case, the user stories, even the schedule.
Suddenly, it comes to you: This isn't going to work.
The idea is a good one, it's just that the context doesn't seem right. Something isn't clicking. It's time for an executive decision.
You pivot!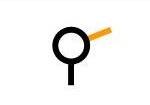 "Pivoting is important... You've figured out all the steps already and it's just an easy way to say I didn't fail, I'm just changing direction," said Cap Watkins, a UX (user experience) designer at Amazon, during a keynote speech at the Atlantic Internet Marketing Conference in Halifax last month. "It's really important to know you're not stuck with the thing you've done... You're just turning around and doing something differently."

The tech world is full of famous pivots, Watkins observed. A Burbn iPhone app became Instagram. Tools created for the MMOG Game Neverending became Flickr. Evan Williams and Biz Stone invented Twitter when they realized podcasting was a bore. A fundraising and union organizing site called ThePoint turned into Groupon. Zoosk, where Watkins was a senior designer, was a polling site. Formspring was a survey platform.
The idea of pivoting isn't Watkins's alone. It's a concept that's been making the rounds for awhile. Though it's typically applied to tech startups, it can apply wherever flexibility is valued.
"A pivot is when you examine your business assumptions, calculate the results of your efforts, and, if they're found wanting, change course -- either radically, or incrementally," wrote Tony Wanless, CEO of Knowpreneur Consultants, in a blog last year. And he mentioned that pivoting can be as important for long-term organizations as it is for startups.
Cap Watkins made his observations in the context of a talk on getting projects underway. During the creative process, it can be tough to get started if one overthinks the matter. "Just start iterating," Watkins said. "Become a mad scientist." And if that leads you to a point where your strategy needs changing, then go ahead and change it.
Does Watkins often pivot in his work? Not at Amazon, he says, since projects are shorter. But in his own professional work, "I pivot a lot. You'll be going in one direction and you'll find you've solved the wrong problem... You keep dropping things and adding them back."
In the end, endeavors like Zoosk and Formspring, both of which Watkins worked on, testify to the value of switching course enthusiastically and without regrets.
Related posts:
— Mary Jander
, Managing Editor, Internet Evolution