The CEO of Groupon nearly sabotages his firm's IPO with risky remarks during the "quiet period." The CEO of Netflix refuses to heed friendly advice and mires the company in a marketing crisis. Best Buy's CEO leaves under a cloud after revelations of his affair with an employee. The new CEO of Yahoo resigns over a "misstatement" in his resume.
What do all of these situations have in common? The answer is success. According to one expert, when one reaches the top, it's easy to lose balance, shift one's focus off key goals, lose touch with the reality of a situation, and in a sense, fall in love with the image of oneself.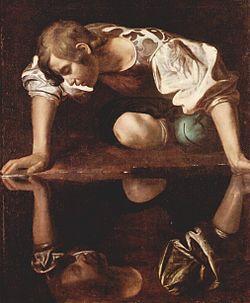 "Success can cause us to loose our perspective and forget that we may be one bad decision away from failure," wrote Joel H. Dobbs, CEO of the Compass Talent Management Group LLC consultancy, in a recent thread on LinkedIn.
In management terms, the kind of arrogance that leads to self-delusion is called hubris, and it's long been a subject of discussion at leading business schools. In a Harvard Business Review blog two years ago, management consultant John Baldoni listed symptoms that may help execs self-diagnose a case of dangerous hubris. Included are an increase in lone decision making, loss of touch with customers, lack of communication with subordinates outside a small group of "yes" people, and placing blame on individuals when things go wrong. Baldoni wrote:
Without self-confidence, a manager is one waiting for someone else to step forward. Leaders need to have faith in themselves in order to have the gumption to lead, and they need to spread that self-assurance throughout their organizations... But, as we have seen so often, too much confidence is a toxic cocktail, one that can lead to a very long hangover.
Hubris isn't confined to individuals. In a talk at a business conference last month, Peter Hancock, the CEO of insurer AIG's property-casualty unit, admitted that having to be bailed out by the government was a cloud with a silver lining for AIG. "It punctured the hubris that happens in large companies that are leaders in their industry, where people think they have all the answers, and it made people open to new ways of doing things," he said.
As the examples mentioned above prove, hubris isn't restricted to any organizational sector or job description. It can strike CIOs and IT -- which launched the originating comment on the LinkedIn discussion cited above: "How do you manage the IT 'arrogance' factor?"
Some examples of datacenter hubris given on that message board and elsewhere include neglecting user requests for technology due to personal biases against a vendor or brand; failure to acknowledge expertise other than one's own; and disregard for the need to thoroughly communicate to users the reasons for security, technology selection, and other IT-driven decisions.
Executives can guard against hubris in several ways. One of the most common suggestions is to meet with mentors frequently to ensure a sense of perspective. Don't collect sycophants. Don't give in to feelings of entitlement or complacency about your position or your capabilities. Appreciate your power but use it humbly. Above all, don't wind up so proud of your own past successes that you can't put the organizational mission ahead of your own ambition.
As one famous executive who overcame his own hubris put it: "Stay hungry. Stay foolish."
Related posts:
— Mary Jander
, Managing Editor, Internet Evolution