If CIOs didn't have enough to worry about these days, a new report by Robert Half Technology suggests many lie awake at night worried that their best employees will fly the coop as the economy recovers.
Heading into the New Year, 43 percent of 1,400 CIOs interviewed said retaining existing workers will be their No. 1 staffing priority in 2010. Considering U.S. unemployment will top 9 percent through 2011, according to University of Michigan economists, perhaps job security is buffeted a bit. But as former Intel Corp. (Nasdaq: INTC) chairman and CEO Andy Grove has famously said: "Only the paranoid survive."
"Technology teams, in particular, are experiencing rising workloads as businesses move forward with projects previously put on hold," said Dave Willmer, executive director of Robert Half Technology. "Employers need to focus on preventing burnout and keeping their best people engaged at work. This may be a challenge, given that staffing cuts and the reduction or elimination of benefits have left many employees feeling overworked and undervalued."
Retention efforts may be time consuming, Willmer notes, but not as troublesome as turnover, which often can lead to disruptions in workflow due to lengthy hiring times and new employee training.
"Companies may have to work at 'reselling' themselves to existing employees in much the same way they would when promoting themselves to prospective hires," he said.
Willmer offers the following 10 tips for retaining your top performers:
Re-recruit your best workers. Talk with employees about what might enhance their job satisfaction and remind them of the unique benefits provided by your company. Emphasize what your firm has to offer, whether it's a great corporate culture, solid financial standing, or strong industry reputation.
Invest in professional development. One in five (21 percent) CIOs polled for the Robert Half Technology survey said they plan to offer more training and professional development for their staff in 2010. Online learning opportunities, mentoring programs, and tuition reimbursement are all good options.
Provide opportunities for career advancement. Structure positions so employees can develop their careers without leaving your firm. Offer promotions to workers who have demonstrated they can succeed at the next level.
Recognize excellence. It seems obvious, but a simple "thank you" and public acknowledgment of your staff's contributions will strengthen their loyalty.
Communicate regularly with staff. Maintain an open-door policy year-round. Workers want to hear about company news, in good times and bad.
Provide project support. Employees who have lost coworkers to layoffs are, in many cases, now doubling down. If hiring is not an option, consider bringing in project professionals to help alleviate workloads.
Encourage more team-building activities. No doubt, many companies have cut back on employee perks, but an occasional group activity, such as an off-site lunch, can make them feel more appreciated.
Consider compensation. While not all firms can offer employees increased salaries, there may be potential for spot bonuses at the end of a major project or team accomplishment.
Promote work/life balance. Give staff members the option to follow a flexible schedule or telecommute one day a week. It doesn't cost anything to implement these changes, and workers will appreciate the leeway.
Evaluate workloads. While every project may seem like a priority, there are likely some that can take a backseat to more pressing matters.
Also keep in mind that despite your best efforts, change happens, and there are influences outside of your control that impact your team's decision to continue to operate under your roof.
— Michael Singer, Senior Editor, Internet Evolution. His focus includes executive issues... What's top of mind for CEOs, CIOs, and CTOs?
The ThinkerNet does not reflect the views of TechWeb. The ThinkerNet is an informal means of communication to members and visitors of the Internet Evolution site. Individual authors are chosen by Internet Evolution to blog. Neither Internet Evolution nor TechWeb assume responsibility for comments, claims, or opinions made by authors and ThinkerNet bloggers. They are no substitute for your own research and should not be relied upon for trading or any other purpose.

previous posts from Executive Clan Editor's Blog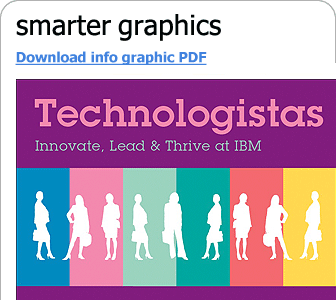 an IBM information resource


an IBM information resource

Expert Integrated Systems: Changing the Experience & Economics of IT

In this e-book, we take an in-depth look at these expert integrated systems -- what they are, how they work, and how they have the potential to help CIOs achieve dramatic savings while restoring IT's role as business innovator.
READ THIS eBOOK


your weekly update of news, analysis, and
opinion from Internet Evolution - FREE!
REGISTER HERE



Wanted! Site Moderators

Internet Evolution is looking for a handful of readers to help moderate the message boards on our site – as well as engaging in high-IQ conversation with the industry mavens on our thinkerNet blogosphere. The job comes with various perks, bags of kudos, and GIANT bragging rights. Interested?

Please email: moderators@internetevolution.com