If you want your company to maximize its social media usage, let Baby Boomers promote it.
That was the unexpected result from "The Coworker Network" study conducted by Paul Leonardi, a professor of communication at Northwestern University's Kellogg School. In 2012, Leonardi learned that a large credit card company planned to adopt an enterprise social networking tool called A-Life. In order to streamline communications and reduce inefficiencies, the firm wanted its 15,000 employees to have a better sense of who their colleagues were, what their backgrounds were, and what they did.
To determine the impact of the social networking tool, Leonardi compared two demographically similar groups within the company: one in marketing and a second in operations. Before the tool's implementation, the groups were asked questions to gauge their knowledge about their colleagues. One group was given the new social networking tool and encouraged to use it. The second was not, and instead relied on traditional communication channels, such as email, to exchange company information.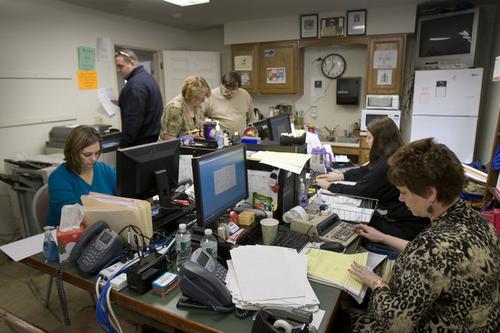 Not surprisingly, after six months, those using the enterprise social networking site had improved their ability to find relevant data by 31 percent. They enhanced their ability to find an employee with needed information by 71 percent. This improvement occurred even though employees sent, on average, just one social networking message per week, the study found.

The reason: Social networking solutions widen the knowledge base. Any employee interaction can potentially be seen or overheard by others, but workers only come in contact with a limited number of cohorts. A social networking solution expands the reach of such encounters to anyone in the enterprise.

What surprised Leonardi was who embraced the new social tool. Younger employees were generally more skeptical of the software for a couple of reasons. Many young workers already used social media solutions, like Facebook and Twitter, in their lives and viewed them as non-work-related communication tools. That made it more difficult for them to embrace social technology in the workplace, Leonardi wrote.

Second, these individuals were concerned about bosses seeing personal postings. On the other hand, senior employees did not have online data that they preferred to remain personal, so they were more open to using the tool for work.

Many organizations are looking to leverage social medial tools and make their enterprise more efficient. The notion that younger employees use these solutions more than older adults is true; ironically, that could make them less likely to promote social networking solutions in their workplace.

Related posts:

— Paul Korzeniowski is a freelance writer specializing in Internet technology issues. He is based in Sudbury, Mass. and can be reached at paulkorzen@aol.com.