To save time and improve efficiency, more corporations are conducting job interviews via videoconferences rather than face-to-face, and the change presents new IT challenges.
Videoconferencing offers corporations many benefits. First, it widens the candidate pool. Long gone are the days when a search was limited to the local area. With a little help from videoconferencing solutions, employers can search for the right job candidates literally from anywhere in the world.
In addition to connecting managers to an expanded pool of potential workers, videoconferencing cuts costs. Employers and candidates no longer have to trek to a central office to interact. In large enterprises, those travel savings can be quite significant.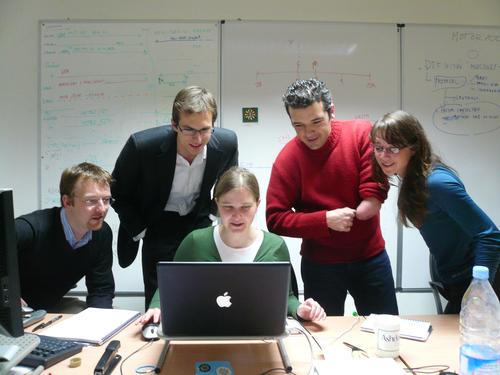 Effectiveness is another plus. Unlike audio conferencing, employers can still read facial expressions and body language, and see how applicants present themselves via virtual interviews. They get a strong sense of a job seeker's personality and communication skills, much better than an audio-only interview. Collaboration tools, such as whiteboards, are shared, so executives understand how a candidate works with others and prospects can dig into an organization's structure.

This approach provides flexibility. Managers can record and play back an interview to check information. Also, a firm can save a candidateís tape for the future and perhaps the human-resources staff will pitch a candidate for another position that better meets the personís skill set.

Video technology is widely used, so many people are familiar with its usage and the sense of being on camera. Skype and FaceTime are popular tools that many consumers use to connect with family and friends.

Within technical hiring, companies can test a personís expertise in a couple of ways. They can present the IT technician with a hypothetical troubleshooting scenario and have the candidate sort through it.

Also, they can have candidates follow a standard online test for items, such as Cisco Certified Network Engineer. In this case, the prospect can take the test whenever it is convenient, the results stored online, and the manager reviews the material whenever it's convenient.

However, there are a couple of potential barriers with this new approach. Some candidates may not feel comfortable with the technology and opt out of the interview.

Technical difficulties are also possible. The candidateís computer system may not mesh with the companyís solution. The interviewee also has to ensure the computer screen is large enough to support multiple users. If the screen is too small, the person could miss some gestures and not react appropriately to subtle body language.

Videoconferencing is changing the hiring process. Corporations are using the tool to increase the processís efficiency, but like other technical advances, a few bumps come along with the improvements.

Related posts:

— Paul Korzeniowski is a freelance writer specializing in Internet technology issues. He is based in Sudbury, Mass. and can be reached at paulkorzen@aol.com.