The smartphone market reached a significant milestone, a breakthrough that may cause vendors to celebrate but could strain the capabilities of IT service desks.
In the first quarter of this year, research firm International Data Corp. determined that for the first time ever smartphones outsold feature phones. The worldwide mobile phone market grew 4 percent year-over-year. Vendors shipped a total of 418.6 million mobile phones in that time frame, compared with 402.4 million units in the first quarter of 2012.
Breaking the numbers down further, vendors sold 216.2 million smartphones in the first quarter; 51.6 percent of total phone shipments of them were smartphones. The smartphone market grew 41.6 percent, with suppliers selling 152.7 million units in the same quarter in 2012.
This change is creating an unwelcome ripple effect for IT departments. Users are bringing these intelligent, Internet-connected devices into the enterprise. Consequently, businesses need to put policies in place to ensure that the information generated and stored on them is secure.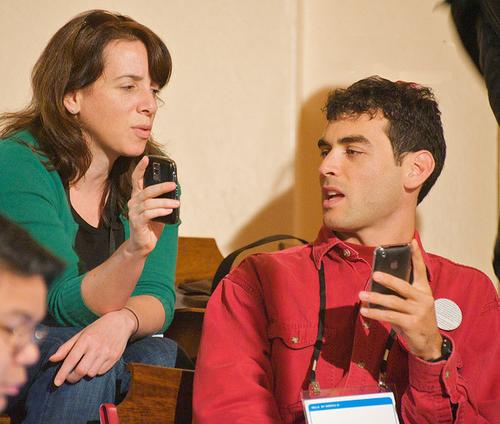 In addition, corporate support requirements rise. Employees' use of smarter systems and sophisticated applications can generate more user confusion, resulting in additional calls to the IT department's help desk. Support staff may be tapped to answer questions about unfamiliar applications or untested incompatibilities.

Compounding the problem, vendors offer enterprises little corporate-specific help. Apple iPhones and Google Android systems historically have had a consumer focus and do not necessarily mesh well with enterprise needs. Employees may have trouble connecting to existing business applications. And the phones themselves can present employees with an unfamiliar user interface. Without third-party apps, their security is often lacking, making it difficult for IT to ensure company data is safe.

A shift in the vendor mix exacerbates the problem. "In addition to smartphones displacing feature phones, the other major trend in the industry is the emergence of Chinese companies among the leading smartphone vendors," said Ramon Llamas, research manager with IDC's Mobile Phone team, in a statement.

At one time, BlackBerry and Microsoft led the market. They focused on the business use of smartphones, but both have been losing market share. Their replacements are Chinese vendors such as Huawei and ZTE, companies that have a consumer rather than a business focus. In fact, these manufacturers typically concentrate more on marketing commodity items than on delivering feature rich solutions. Commodity systems have low prices but typically come with less support than feature-based systems.

Businesses find themselves in a predicament: They are barraged by employee demands for BYOD, by employees who bring their growing array of devices into the workplace. They also discover vendors' support is often not enterprise-grade. In the short term, they may be forced to invest more resources into their internal support groups and help desks. Longer term, they may be able to work with some of these vendors and encourage them to deliver better business support for these products.

Related posts:

— Paul Korzeniowski is a freelance writer specializing in Internet technology issues. He is based in Sudbury, Mass., and can be reached at paulkorzen@aol.com.