1
saves
Whether you are a network engineer Googling a potential product who is weary of vendor follow-up emails or a journalist searching for background information on a topic that might flag you for some kind of government watch list (e.g., my search for the Syrian Electronic Army's Twitter feed), many of us have wished that search was a little more private. In response, a number of so-called private search engines have arisen, claiming to prevent the sort of information-gathering associated with Google, Bing, or Yahoo searches. They include Gibiru, DuckDuckGo, Qrobe.it, StartPage, Gigablast, and Zeekly.
To understand what these private searches mean to you and to your company's privacy and security, you must first consider how they operate. Some, such as StartPage and Gibiru, simply skin an existing search engine (such as Google), routing search requests through its servers. Assuming they're trustworthy, this is an okay approach. It's essentially no different from using a virtual proxy network (VPN), but it does afford you a degree of privacy.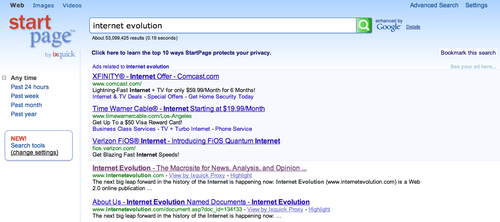 Other private search startups -- including DuckDuckGo (DDG) and Qrobe.it -- use a similar pooled approach, but mine from all the major search engines. These searches tend to give significantly better results in some cases than even our most beloved non-private search engines (cough, cough, Google…), just as sometimes Bing will find a better result than Google, and vice versa.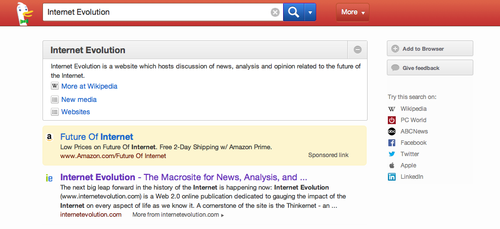 Some private search engines -- namely Gigablast and (the new) Zeekly -- put a lot of focus on indexing. They can find web content that's out there, but may have been excluded from Bing and Google's search results for some undisclosed reason. That seems good, but I'm also a little wary, since Google generally only excludes sites affiliated with major criminal activity (including child pornography) or major security risks (such as malware sites). I would assume these anonymous indexers are making a good faith effort to protect users, but I would be wary nonetheless. Of the two, for now I would tend to trust Gigablast more, because it is very open about its methodology (dubbing itself "The Open Source Search Engine") and has been operating since 2000.

Now, on to the real question: Will they keep my searches private? The answer: maybe.

IT departments likely aren't afraid of private search -- and they shouldn't be if they are. A search engine only directs you to content. The IT department can still freely restrict undesirable URLs with whatever filters it chooses. Just because your IT department blocks CNN to prevent time-wasting doesn't mean DDG will let you circumvent that filter. As an IT department chief I'd primarily be concerned with employees reaching malicious pages that services like Zeekly indexed, the users being unaware of the security risks. For that reason if I were an IT manager, I'd exclude Zeekly -- and possibly Gigablast -- from workplace networks.

At the same time I'd encourage the use -- both in a private and enterprise setting -- of aggregation-based private search engines, which mine responsible indexers. Personally, I've used Gibiru a lot, but I've since moved on to Qrobe.it and DDG. Both of the latter pages have great, clean interfaces that compete with Google. No offense to Zeekly and Gibiru, but I feel their interfaces conjure up hazy memories of the Dark Ages of the Web in the 1990s. Harkening to Geocities pages of yore, their home pages are cluttered with text and all sorts of colors. This contrasts sharply with the modern look of DuckDuckGo, Gabriel Weinberg's rebellious Silicon Valley startup. You'll likely find it as hard to go back to Gibiru once you find DDG as you did to Dogpile (my favorite old school search in the 90s) once you discovered Google.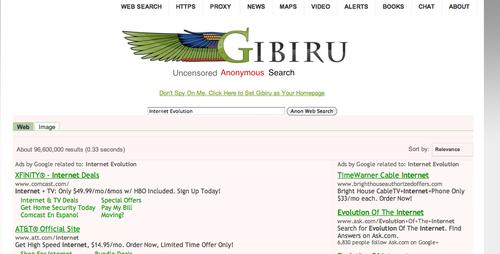 A final crucial note: always use "https." Type that before the engine URL, because your browser automatically directs you to the http version of the homepage. Without "https" your traffic is unencrypted. That leaves you vulnerable not only to government monitoring, but also to monitoring by any sort of persistent third party cookies that linger on your machine. My advice to enterprise IT puzzled by anonymous search: Embrace it, but pick a secure engine (or engines) like DuckDuckGo. Redirect the insecure "http" version of the page to the secure "https" page (to prevent user error), and maintain the same site blacklist/whitelist filters that you normally do (which should still work).

Related posts:

— Jason Mick is senior news editor at the independent tech news site DailyTech.
The ThinkerNet does not reflect the views of TechWeb. The ThinkerNet is an informal means of communication to members and visitors of the Internet Evolution site. Individual authors are chosen by Internet Evolution to blog. Neither Internet Evolution nor TechWeb assume responsibility for comments, claims, or opinions made by authors and ThinkerNet bloggers. They are no substitute for your own research and should not be relied upon for trading or any other purpose.

previous posts from Jason Mick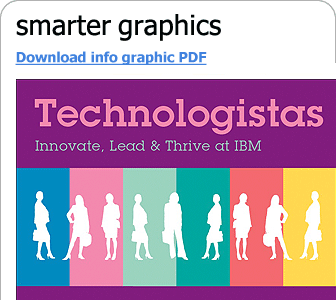 an IBM information resource


an IBM information resource

Expert Integrated Systems: Changing the Experience & Economics of IT

In this e-book, we take an in-depth look at these expert integrated systems -- what they are, how they work, and how they have the potential to help CIOs achieve dramatic savings while restoring IT's role as business innovator.
READ THIS eBOOK


your weekly update of news, analysis, and
opinion from Internet Evolution - FREE!
REGISTER HERE



Wanted! Site Moderators

Internet Evolution is looking for a handful of readers to help moderate the message boards on our site – as well as engaging in high-IQ conversation with the industry mavens on our thinkerNet blogosphere. The job comes with various perks, bags of kudos, and GIANT bragging rights. Interested?

Please email: moderators@internetevolution.com