Lurking on the Internet is a site named Funnyjunk (FJ), which invites users to post funny pictures from around the Web. The owners of FJ then slap up advertising and monetize the content for their own personal gains.
Nothing wrong there -- that's just smart business, right?
But there's a wee little problem: Many of the images posted are allegedly stolen Webcomics from sites like The Oatmeal, Explosm.net's Cyanide & Happiness, and XKCD. So now FJ has jumped from the realm of legitimacy to the world of copyright infringement.
But wait -- FJ's lawyer writes that its site "takes immediate action to any DMCA notice it receives in the proper form."
Fair enough, but Matthew Inman, creator of The Oatmeal, writes in a humorous blog post that past takedown notices have not prevented future FJ postings. Every time the content comes down, it comes back up weeks later. The Oatmeal provides hard evidence of this.
FJ responded emphatically by calling its users to arms and claiming Mr. Inman was going to sue FJ. Mr. Inman swiftly responded that this was not true.
Here's where the story gets really bizarre. FJ hired the veteran Web attorney Charles Carreon, who threatened to sue Mr. Inman if he didn't post an apology and pay a ransom of $20,000, among other demands.
That's right -- FJ's owners went from bellyaching to its users about nonexistent litigation from Mr. Inman to threatening to file litigation of its own against him.
Mr. Inman refused to be cowed by FJ's legal threats, and he offered an alternative proposal. He called on his fans to raise $20,000 for two charities: the American Cancer Society and the National Wildlife Federation. But first he would take a picture of the cash to celebrate and send it along with a satirical drawing to FJ. The Bear Love campaign (see below) worked. Mr. Inman quickly raised the promised sum. In fact, he has collected an incredible $210,000 already for charity, easily surpassing his target as publicity surrounding the junk lawsuit grew.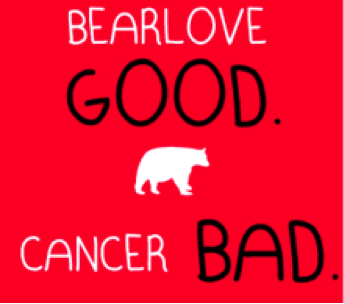 FJ and its lawyer didn't take kindly to this. But rather than cutting its losses and ending this embarrassing episode, FJ's lawyer sued Mr. Inman. More bafflingly, he also sued the charity fundraising platform, Indiegogo, claiming Mr. Inman's Bear Love charity was not properly registered. He also accused Mr. Inman of committing "defamation" against FJ. Last, but not least, he sued the American Cancer Society and the National Wildlife Federation to try to prevent them from receiving the charitable donations.
Note that the lawsuit is filed "pro se" in an effort to distance FJ from the negative PR of suing cancer victim charities. "Pro se" means that technically it's Funnyjunk's lawyer who's suing the defendants, not FJ itself. That said, FJ has clearly paid Mr. Carreon, and he in turn sued The Oatmeal on its behalf, so the lawsuit is, in effect, still Funnyjunk's.
The good news is that Mr. Carreon and his client seem unlikely to win. His claim that Mr. Inman's cartoon mocking FJ is defamation seems weak, since the cartoon is ironically similar to Mr. Carreon's crude/offensive cartoons satirizing Condoleeza Rice, George W. Bush, and others. That should prove a little awkward if the case makes it before a judge.
The bad news? A site that's supposed to be "funny" has lawyered up and is suing people for defamation because it can't take a joke. It's blaming the victims of its own for-profit copyright infringement. It's trying to sue to prevent tens of thousands of dollars from reaching charities -- out of pridefulness and some claimed technicality.
That's not funny. It's insane.
Funnyjunk needs to quit now, because it's making a fool of itself very publicly. And the whole Web is watching.
Related posts:
— Jason Mick is senior news editor at the independent tech news site DailyTech.