Snapchat, one of the world's most popular mobile apps, is no stranger to controversy. From the start, the idea of self-destructing photos (à la Get Smart) seemed both brilliant and legally risky, as users could abuse the app to share illegal images.
More controversy also quickly popped up. The company's founders -- Stanford University students Evan Spiegel and Bobby Murphy -- were accused in a recent lawsuit of stealing the idea from Spiegel's roommate, who reportedly designed the app's ghostly icon. Then there were reports from earlier in the year that Snapchat wasn't actually deleting files but simply changing their extension, meaning they could potentially be recovered. Snapchat eventually acknowledged this potential danger in a blog, but downplayed its impact on most users.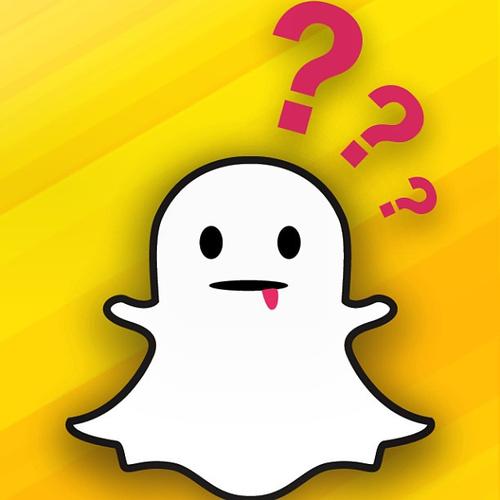 With a fast-growing user base of an estimated 5 million to 10 million users who send roughly 400 million "snaps" (disappearing photo messages) daily, Snapchat is considered one of the hottest startup properties on the market. Snapchat's value is further strengthened by a unique patented touch-driven user interface to determine user intent between video and photo capture.

Most familiar with Snapchat would say it is a valuable and promising property, having in June raised $60 million in venture capital to produce a $800 million valuation. But it still came as a shock when the Wall Street Journal reported last week that Facebook offered a cool $3 billion bid for the company. More shocking still, Snapchat shot Mark Zuckerberg and company down.

Reportedly Snapchat is negotiating with Tencent, a Chinese services firm that owns the Chinese messaging service WeChat and partially owns KaKao, a popular South Korean messaging service. That bid -- which would be backed by other venture capitalists -- would reportedly give $200 million to Snapchat in exchange for just a twentieth of the company's equity, a deal that would value SnapChat at $4 billion. And over the weekend Om Malik, founder of San Francisco tech blog GigaOm's shared a rumor on Twitter that Google had offered Snapchat $4 billion in the Facebook bid aftermath. Spiegel reportedly shot down that unconfirmed bid, too.

Madness!

Now controversy is over whether Spiegel and his cohorts are insane or crazy brilliant. The latter opinion is based on the premise that with potentially 35 billion page views (e.g. app snaps) this quarter, the service could make $100 million this year, assuming a relatively anemic monetization of one tenth of a cent per snap. By comparison Twitter had 287 million timeline views and made $253 million in revenue in H1 2013, according to its IPO filing. Twitter debuted at $31 billion ($45.10 per share). Twitter's value has since fallen somewhat, with shares trading around $41. Still, the Twitter IPO -- and the page view-based monetization -- has many believing Snapchat not only has the potential to turn a future profit, but also a good shot at an impressive IPO.

Others decry this notion, pointing to Groupon's IPO as another possible historical point of reference. Groupon rejected a $6 billion offer from Google in 2010. At the time, Groupon had a much larger user base than Snapchat -- 33 million users -- and arguably had a more valuable, older user demographic. When Groupon's IPO arrived it mildly impressed at $700 million for the offered shares and a total valuation of $12.8 billion. But after share prices halved, Groupon is now back to about where it started, and some fear negative momentum may drag it even further down, below the Google valuation.

Personally I think it's hard to compare Snapchat to Twitter or Groupon as it's primarily an app. The closest example might be Instagram, which Facebook acquired last year for about $1 billion. Instagram had approximately 40 million active users at the time. But Instagram has far lower usage; at 150 million active users it's only seeing 50 million photos per day.

Like Instagram, there are promising competitors. For example, iDelete, a new cross-platform self-destructing picture-passing alternative, is growing in popularity and arguably has some advantages over Snapchat, notably more complete eradication, delivery notifications, and the ability to prevent content from being forwarded. But the latter could ultimately prove costly to iDelete; ironically more sharing may be bad for the reputations of Snapchat's users (or their photographic subjects), but it is good news for ad views. Snapchat is #2 currently in the Apple App Store's top 100 free apps, and #6 in Google's Play store. Meanwhile, iDelete has yet to crack either list.

Snapchat may be the digital embodiment of rash youthful behavior and a poor secrecy tool at best, but that's not stopping it from racking up ad impressions. For that reason, as much as I would love to call Snapchat's reported snub of Facebook and Google boneheaded arrogance, I can't. Usage, intellectual property, and growth potential are all good reasons why I think patience and boldness may pay off for Snapchat's founders. It will certainly be interesting to follow this one.

Related posts:

— Jason Mick is senior news editor at the independent tech news site DailyTech.