Do enterprises really trust the public cloud, or don't they?
That's the question that popped into mind when I read about some recent research from Gartner Inc. Specifically, the following passage lept off the page to hit me between the eyes:
The migration to public cloud services is one of the hottest topics in IT, and forecast spending in this area, at an annual average growth rate of 18%, is growing more than four times faster than spending on overall IT.
In what alternate universe is this happening? A big fail of public cloud services is only just receding in the rearview mirror. And just a few weeks ago, Internet Evolution contributor Mary Shacklett noted the lag of public cloud adoption by enterprise IT. "There's a lot of trepidation around security," she said. And system management software isn't yet at the stage where it can handle a combination of public and private cloud services at acceptable levels.
Still, Gartner insists that public clouds are a rapidly growing market of $109 billion -- for IT! Listen again to the researcher's press announcement:
Gartner expects enterprise spending on public cloud services to grow from $91 billion worldwide in 2011 to $109 billion in 2012. By 2016, enterprise public cloud services spending will reach $207 billion.
Although public cloud services will be roughly 13 percent of the total IT spending worldwide in 2012, $109 billion is still a lot of money. Where is all that revenue coming from?
For subscribers and selected journalists, Gartner presents a more detailed taxonomy that includes public cloud services presently in use for advertising, billing and payments, business intelligence, IT operations, security, even office cleanup. (Sorry, just kidding about that last one. I think.)
You know, I'm not convinced. And lest you accuse me of hubris, a couple more credible witnesses concur. "Gartner is counting a lot of stuff as 'cloud' that most people would never count," wrote Tom Nolle, CEO of CIMI Corp. , in an email to me today. "They count hosting, spending by players like Netflix, etc. My estimate based on [our own firm's] survey is that we have so far done about 0.4 percent of the $240 billion in potential cloud spending by enterprises, which is about a billion dollars."
Here's what another source, cloud veteran Reuven Cohen, told me in his email today: "[Gartner is] basically talking about the GDP of the Internet as a whole. The Cloud as in 'the Internet.' "
So I'm not that far off-base, apparently. After all, what can one expect of Gartner when it actually makes a science of selecting lists of "cool vendors"?
I'm not saying that public clouds aren't on the boil. I believe they are. But I issue the following challenge: Find me an enterprise that's using an entirely public cloud for more than one of its mission-critical enterprise apps, and I'll eat my hat.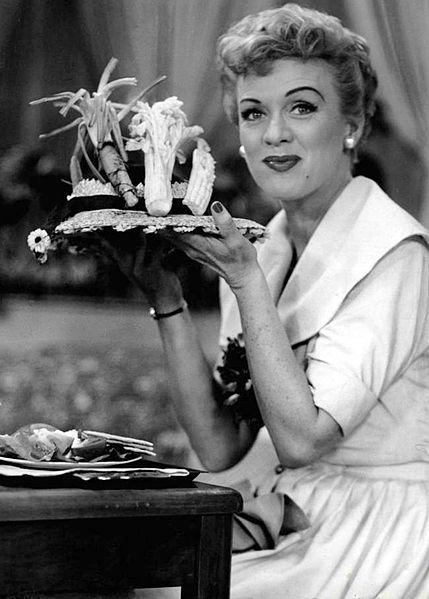 In the meantime, I venture a guess that enterprises do not yet fully trust the public cloud. It will be a while before they do.
Gartner, it seems, may be listening to too many cool vendors.
Related posts:
— Mary Jander
, Managing Editor, Internet Evolution