Cloud gaming, the streaming of multiplayer online games formerly restricted to specialized consoles, has taken hold. And enterprises could benefit from the trend.
During the recent Electronic Entertainment Expo in Los Angeles, two companies, in particular, made headlines. Gaikai Inc. unveiled a partnership with Samsung, in which Gaikai's cloud gaming service will be streamed onto Samsung Smart TVs. Another cloud gaming vendor, OnLive, also announced plans to stream games to the LG Smart TV with Google TV (G2 Series).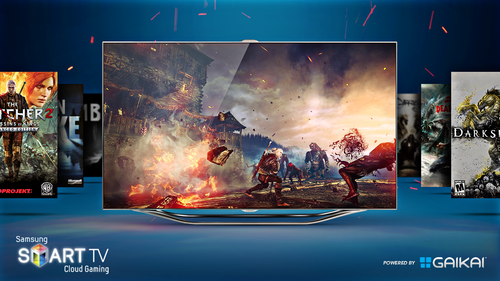 These developments have drawn attention to the future of the leading cloud gaming companies. It's pretty clear that offering games in the cloud frees players from being tied to specialized hardware and also has implications for delivery of streaming video on a range of devices. Industry attention also has shifted to how cloud gaming could affect the future of enterprise computing.
OnLive, for instance, has been part of a move toward providing desktop cloud services for tablets. While Internet Evolution contributor Alan Reiter says these services have performance drawbacks right now (and OnLive ran into licensing problems with Microsoft after its announcement of OnLive Desktop in January 2012), the momentum has started. As BYOD continues in enterprises, IT could benefit from cloud-service provisioning of desktop apps, as opposed to supporting multiple versions of same.
The new services also point toward progress in graphics chips from companies like Nvidia Corp. (Nasdaq: NVDA), which gleefully portray cloud gaming as a snowballing trend. How and where these chips will turn up next is open to speculation. As the OnLive Desktop service shows, there's no reason that chips enabling cloud gaming services can't also serve as a basis for more enterprise services.
Related posts:
— Mary Jander
, Managing Editor, Internet Evolution