News that Seattle-based cloud startup Opscode has raised $19.5 million (bringing its total to $31 million) shouldn't come as a surprise. Investment in new cloud companies is booming, and the VC tap is on full blast.
Opscode makes an open-source framework for setting up cloud services. And it's not alone. Over the last six months, venture funds have appeared seemingly out of nowhere, pouring into cloud startups focused on infrastructure, as shown in the sampling below.
Table 1:

| | | | | | |
| --- | --- | --- | --- | --- | --- |
| Company | URL | Product | Funding to date | Founded; location | Venture backers |
| AppDynamics | www.appdynamics.com | Cloud-based app management | $36.5 million | 2010, San Francisco | Kleiner Perkins Caufield & Byers, Greylock Partners, Lightspeed Venture Partners |
| Appirio | www.appirio.com | Cloud development | $60 million | 2006, San Mateo, Calif. | General Atlantic, Sequoia Capital, GGV Capital |
| Joyent | www.joyent.com | Cloud infrastructure services | $115 million | 2004, San Francisco | Telefonica Digital, El Dorado Ventures, Epic Ventures, Greycroft Partners, Intel Capital, Liberty Global |
| Opscode | www.opscode.com | Cloud infrastructure software | $31 million | 2008, Seattle | Battery Ventures, Draper Fisher Jurvetson, Ignition Partners |
| Puppet Labs | puppetlabs.com | Automated cloud management | $15.75 million | 2005, Portland, Oregon | Kleiner Perkins Caufield & Byers, True Ventures, Radar Partners, Emerson St. Partners, VMware, Google Ventures, and Cisco. |
| Zerto | www.zerto.com | Business continuity for cloud infrastructures | $21 million | 2009; Israel and Boston | Battery Ventures, Greylock Partners, US Venture Partners |
One VC firm alone, Kleiner Perkins Caulfield & Byers, has declared intentions of dedicating $100 million to cloud startups this year.
"Companies' comfort level and willingness to adopt the cloud is hitting an acceleration point," said Kleiner Perkins partner Matt Murphy in an interview with Bloomberg.com's Tech Deals blog. "Now's the most interesting time in the last 10 years to be investing in enterprise-based companies."
VCs' cloud enthusiasm may be stoked by forecasts of increased activity in the market for cloud products and services.
Is a bubble building? It seems unlikely, because clouds are changing the nature of computing. There are some who maintain that clouds will replace much of traditional IT within the foreseeable future. The latest to glom on to this vision is research firm Gartner, which envisions personal clouds replacing PCs as early as 2014.
Well, here's another prediction: The growth of clouds won't spell an end to IT, though it will change the nature of IT's work. Indeed, personal clouds might go a long way toward helping make enterprise networks a bit more manageable.
In many ways, the funding around cloud computing is a reassuring indicator that innovation is coalescing in an area that will produce plenty of benefit to enterprises and the economies they rely on.
Related posts:
— Mary Jander
, Managing Editor, Internet Evolution
The ThinkerNet does not reflect the views of TechWeb. The ThinkerNet is an informal means of communication to members and visitors of the Internet Evolution site. Individual authors are chosen by Internet Evolution to blog. Neither Internet Evolution nor TechWeb assume responsibility for comments, claims, or opinions made by authors and ThinkerNet bloggers. They are no substitute for your own research and should not be relied upon for trading or any other purpose.

previous posts from Cloud Clan Editor's Blog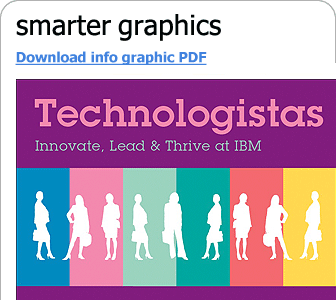 an IBM information resource


an IBM information resource

Expert Integrated Systems: Changing the Experience & Economics of IT

In this e-book, we take an in-depth look at these expert integrated systems -- what they are, how they work, and how they have the potential to help CIOs achieve dramatic savings while restoring IT's role as business innovator.
READ THIS eBOOK


your weekly update of news, analysis, and
opinion from Internet Evolution - FREE!
REGISTER HERE



Wanted! Site Moderators

Internet Evolution is looking for a handful of readers to help moderate the message boards on our site – as well as engaging in high-IQ conversation with the industry mavens on our thinkerNet blogosphere. The job comes with various perks, bags of kudos, and GIANT bragging rights. Interested?

Please email: moderators@internetevolution.com