Like other leading technology-using businesses, Walmart is starting to look like a vendor in its integration of the latest technologies to serve its customers. That's what led it to buy two Silicon Valley cloud startups this week.
Tasty Labs and OneOps will be integrated into @WalmartLabs, which develops social, mobile, and retail e-commerce technologies for the company.
Dan Toporek, a spokesman for @WalmartLabs, told me that the retailer's scale rules out using off-the-shelf technologies. The company developed its own search function for @WalmartLabs, and it developed a mobile app for use inside its stores. Floor plans show the way to products, and the app can push messages out to customers as they shop.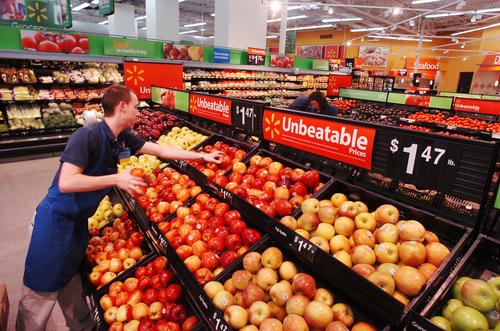 OneOps provides platform-as-a-service capabilities, specifically automating and accelerating cloud management, application deployment, and monitoring datacenter applications. "OneOps technology will be key for our global platform, because it allows for easier deployment of code," Toporek said. "It's to make sure that Walmart has the scale it needs to operate around the world."
Tasty Labs specializes in developing online mobile and social applications for customer and user experience enhancement. Its co-founders have a distinguished Silicon Valley history. Joshua Schachter created the del.icio.us social bookmarking service, later acquired by Yahoo and renamed Delicious. Nick Nguyen is a veteran of Yahoo and Mozilla, and Paul Rademacher created HousingMaps. The @WalmartLabs blog explains:
While working on animated features like Shrek 2 at DreamWorks, Paul Rademacher created a little side project named HousingMaps, that combined Craigslist and Google Maps to plot rentals on a map. HousingMaps was a pioneer of the Ajax revolution and spawned the mash-up category that Douglas Crockford has called the most exciting development in modern web development. Both he and Nick are joining as full-time associates.
We've become fascinated in recent weeks with the way nontechnology companies are starting to morph into technology providers, usually for their internal use and to serve their customers but occasionally striking out as side businesses. This week, I wrote about how MGM Resorts is becoming an Internet service provider to make WiFi available to guests at its Las Vegas resorts, and how GE is using the Internet of Things to make its industrial equipment more reliable. My colleague Alison Diana summarized the work of several nontech companies going into the technology business, including the granddaddy of them all, Saber Airline Solutions, which was begun in partnership with American Airlines in 1953.
What are the special challenges that come up when technology users become technology providers? Let us know.
Related posts:
— Mitch Wagner




, Editor in Chief, Internet Evolution