Online poker players around the world breathed a collective sigh of relief in recent days as PokerStars, the world's largest online poker room, bought the assets of its one-time rival, Full Tilt Poker, in a deal that could have significance far beyond the online poker world.
The $730 million transaction uses the US Department of Justice as a middleman and presents a unique set of challenges that resonate throughout the Web.
Some background: The DOJ targeted Full Tilt Poker and PokerStars in an 11-man indictment in April 2011. Both sites vacated the US market, and PokerStars paid US players back immediately. Full Tilt did not have enough cash on hand to do the same, and so the Alderney Gambling Control Commission suspended its license in June 2011.
Last September, Full Tilt's license was formally revoked, the Feds labeled it a Ponzi scheme, and a saving grace was needed. Now, after the nearly three-quarters of a billion dollar sale to PokerStars, players will finally be made whole... well, sort of.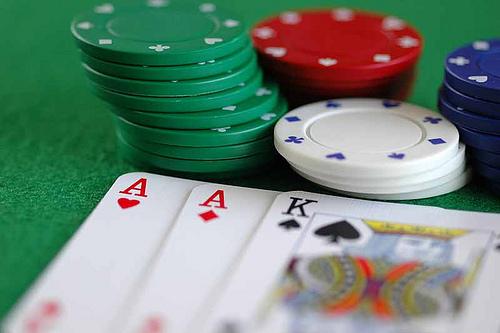 Non-US Full Tilt players will be able to withdraw their account balances through PokerStars directly, while US users will need to file requests with the DOJ in order to get refunded. So the latest issue is: Will US players receive their entire account balances back, or just the deposits they made?
As a Forbes article by Nathan Vardi explained:
Since online poker is a no-no, according to the Federal Government, lawyers working for the Government are not so sure that the Department of Justice should be paying out money that was won in online poker games.
For online poker players and Web users everywhere, the ramifications of the upcoming DOJ decision are quite large. Given that poker players' bankrolls exist in cyberspace, perhaps every time you put money online in any form, it's not necessarily secure.
For example, I doubt that many poker players examined the complex tangle of state and local laws prior to depositing on Full Tilt. And given given other situations, such as "surprise" taxes on Amazon goods, one wonders whether virtual funds and purchases are really risk-free.
The legality of online poker in the United States makes the situation even dicier. While Forbes called online poker a "no-no," the DOJ released a memo last December claiming that the Wire Act of 1961, a major gaming law, only applies to online wagering on sports.
In essence, online poker seems to be green-lighted under the Wire Act, leading to states like Nevada and Delaware adopting regulations to offer games. The South Point Casino in Las Vegas claims it could launch a real-money online poker room by September.
Meanwhile, an attorney representing Full Tilt told me that Full Tilt, along with PokerStars, admitted no wrongdoing as part of the recent settlement. He added, "The company takes the position that online poker was legal, and that's a position they felt very strongly about."
You can readily see the uncertainty US players face. The DOJ doesn't take issue with online poker in the Wire Act; the sites maintain that accepting real-money customers prior to April 2011 was within US law, and Full Tilt was labeled a Ponzi scheme. Therefore, how is it possible that player balances could still be considered proceeds of illegal gambling? And should you be doing due diligence every time you spend money online, just in case this happens to you?
To complicate matters further, the DOJ's agreement states that PokerStars and Full Tilt, which will re-launch as a standalone room (a.k.a. online poker site), can apply for licenses in the United States at the state or federal level. Whether such licenses would actually be granted remains to be seen, but this possibility makes the "illegal gambling" argument Forbes alluded to even more peculiar.
As one player from the United States pointed out on the PocketFives.com forum: Not allowing US players to cash out their full account balances could be catastrophic for those who have excelled in online poker: "Only refunding deposits would be a disaster for players that worked their asses off to get good and make money, only to get back nothing."
What do you think? I'd love to hear reaction by Internet gurus from outside of the poker industry.
Related posts:
— Dan Cypra is an Internet gambling industry expert and writes for several of the leading poker news sites on the Web.