Instant messaging is like email on steroids. It is the ultimate in instant gratification. It's a virtual aphrodisiac for people who get distracted easily.
IM is also a problem at work.
On the plus side, IM at work creates "zero excuse" for missing communications from clients or colleagues. Directives to employees, questions to superiors and colleagues, are all instantly there -- right before your eyes, on your PDA. And a tone isn't enough. The message actually jolts you with a physical vibration. In case that doesn't work, you'll see a light flashing from green to red. 
As a workplace tool (e.g., the boss or a colleague is on the phone or in a meeting and they need to share some up-to-date information with you), IM is great. Someone may want to tell you, "Our biggest client is on the phone," or "We just got the huge order from XYZ company," while you are on a phone call or in a meeting, so you see it at once.
How can you beat that? In cases like these, IM is akin to the earpiece that television news anchors have long worn.
On the other hand, IM is addicting, and using it too much or in the wrong way at work can be damaging to your career and your reputation.
Here are a few tips to summarize the risks:
If you use IM at work, you must live up to the expectations you set. Using "email on steroids" sets the expectation among your customers, colleagues, and bosses that you are continuously available. After all, it's called "instant" messaging for a reason. The Internet has made it impossible to excuse communication gaffs. Instant message, instant reply.
Don't assume your IM is private. Instant messaging on any workplace-owned device (be that a laptop, computer, PDA, BlackBerry, Iphone, or even your cellphone) is company property. The content of your messages is as traceable as your email
IM doesn't belong to you at work. Whether you get your IM from your employer's service provider or via your employer's PDA device, everything and anything you put in IM belongs to the company and can be read by them. I always have had two devices and recommend that for everyone. One's mine for personal use, and one is for business. Never the twain shall meet.
Bosses are sensitive about IM. IM used by employees at work for personal communications is the No. 1 distraction in the workplace today.

 It can be 

the modern-day equivalent of the "personal phone call" dilemma of years past. Indeed, some bosses equate personally IM-ing to stealing company time, so turn off your personal PDA at work and never have it on your screen there.
Be aware of the impression you make. If you hate watching your husband, wife, boyfriend, girlfriend, or kids "text" while you are with them, just think how your boss feels watching you do it (even if it's work related)! The idea of an employee being able to communicate in secret or silence is especially annoying to bosses, even when it is business related. They hate it. It's better to hear one half of a phone call then none at all -- business or personal. Be aware of how your IM use will appear to the rest of the office.
All that said, if you do opt to use IM at work, be prepared with a PDA that is charged and ready to reply. Juggling incoming messages requiring instant responses with efforts to ensure you don't detract from your workplace performance -- or your boss or colleagues' perception of that performance -- requires multitasking. Enjoy!
— Stephen Viscusi is the author of Bulletproof Your Job: 4 Simple Strategies to Ride Out the Rough Times and Come Out On Top at Work (HarperCollins)
The ThinkerNet does not reflect the views of TechWeb. The ThinkerNet is an informal means of communication to members and visitors of the Internet Evolution site. Individual authors are chosen by Internet Evolution to blog. Neither Internet Evolution nor TechWeb assume responsibility for comments, claims, or opinions made by authors and ThinkerNet bloggers. They are no substitute for your own research and should not be relied upon for trading or any other purpose.

a moderated blogosphere of internet experts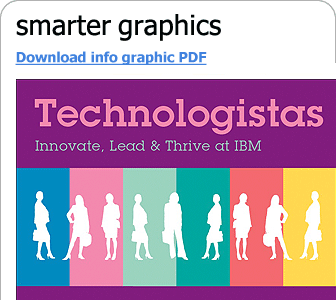 an IBM information resource


an IBM information resource

Expert Integrated Systems: Changing the Experience & Economics of IT

In this e-book, we take an in-depth look at these expert integrated systems -- what they are, how they work, and how they have the potential to help CIOs achieve dramatic savings while restoring IT's role as business innovator.
READ THIS eBOOK


your weekly update of news, analysis, and
opinion from Internet Evolution - FREE!
REGISTER HERE



Wanted! Site Moderators

Internet Evolution is looking for a handful of readers to help moderate the message boards on our site – as well as engaging in high-IQ conversation with the industry mavens on our thinkerNet blogosphere. The job comes with various perks, bags of kudos, and GIANT bragging rights. Interested?

Please email: moderators@internetevolution.com