In the fanfare of publicity for the iPhones 5s and 5c, and for iOS 7, a persistent and unusual motif was heard: security, security.
Apple, of course, has so long taken the robustness of iOS (certainly compared with Windows or Android) for granted, that it was unexpected to see such a big deal made about iOS 7 security patches, and the fingerprint authentication tool for iPhone 5s.
As night follows day, it's been nothing but bad security news since:
It took Germany's Chaos Computing Club, an elite hacker group, just days to break fingerprint authentication, simply by boosting the resolution of a fake fingerprint scan.
iOS 7's activation lock might be great as a deterrent to thieves, but once a device is bricked, there's no unbricking it. This will even affect users who forget their passwords, and can't -- for any reason -- reset it.
Curiously, it's not necessary to enter a passcode to reach the control center -- meaning that anyone who gets hold of the device can disable the find my phone feature. Handy for thieves.
It's also means it's possible to get access to photo galleries and social media accounts -- via the alarm clock's sleep button, of all things. Here's a video which shows you how:
Note that this iOS 7 flaw, for which Apple is rapidly issuing a patch, doesn't seem to work for the iPhone 5s or 5c, but only for other devices running iOS 7.
That's a nice little tangle, but nothing which can't be fixed--except for the fingerprint vulnerability. As security guru Bruce Schneier says, "Your fingerprint isn't a secret; you leave it everywhere you touch." Although, as Schneier also points out, if "some bad guy has your iPhone and your fingerprint, you've probably got bigger problems to worry about" than mere device-hacking.
The real problem, as so often, has been one of presentation. There was really no need for Apple to rhapsodize about security, let alone to make grand, but obviously false, claims for its biometrics. It's egg-on-face week at Cupertino.
Related posts:
— Kim Davis
, Senior Editor, Internet Evolution
Channel:
Tags:
The ThinkerNet does not reflect the views of TechWeb. The ThinkerNet is an informal means of communication to members and visitors of the Internet Evolution site. Individual authors are chosen by Internet Evolution to blog. Neither Internet Evolution nor TechWeb assume responsibility for comments, claims, or opinions made by authors and ThinkerNet bloggers. They are no substitute for your own research and should not be relied upon for trading or any other purpose.

previous posts from Security Clan Editor's Blog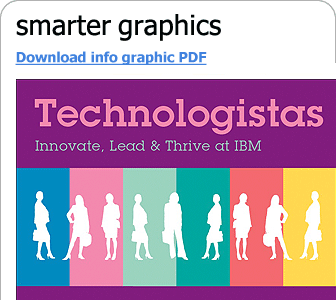 an IBM information resource


an IBM information resource

Expert Integrated Systems: Changing the Experience & Economics of IT

In this e-book, we take an in-depth look at these expert integrated systems -- what they are, how they work, and how they have the potential to help CIOs achieve dramatic savings while restoring IT's role as business innovator.
READ THIS eBOOK


your weekly update of news, analysis, and
opinion from Internet Evolution - FREE!
REGISTER HERE



Wanted! Site Moderators

Internet Evolution is looking for a handful of readers to help moderate the message boards on our site – as well as engaging in high-IQ conversation with the industry mavens on our thinkerNet blogosphere. The job comes with various perks, bags of kudos, and GIANT bragging rights. Interested?

Please email: moderators@internetevolution.com