No sooner did Apple announce biometric identification via a fingerprint sensor for the new iPhone 5s than the scare story circulated that phone thieves would henceforth be removing your fingers as well as your personal devices.
Why stop at one finger? After all, phone thieves might not know which one you prefer to use.
Analysts moved quickly to refute the threat. But are they right?
Here are the main objections to the finger-hacking scenario:
The fingerprint sensor uses radio frequency scanning to analyze a sub-epidermal layer of skin, a process which requires a "live" finger.
They could just order you to use your finger to unlock it (or divulge a back-up PIN).
They might equally chop of your arm to steal your watch.
The answers to those concerns, in reverse order, is "Yes, they might, "Yes, they could," and "Not so fast." Let's examine that last interesting one. The phrase "the iPhone's Touch ID fingerprint sensor uses radio frequency scanning to detect the sub-epidermal layers of your skin" has already become such an Internet meme (try searching for it), that it's reasonable to suppose journalists are deriving it from one common source.
But why shouldn't a recently severed finger still work? in fact, a severed finger can be preserved for at least 12 hours -- even longer -- before being surgically re-attached.
One commentator resorted to claiming that "the sub-epidermal layers on the skin, ...are only present while the owner of the finger is alive and attached" -- which is manifest nonsense. The skin has several layers, indeed, and none of them go anywhere just because the part of the body they covered has been severed.
What we commonly call a "fingerprint" is the pattern of papillary ridges formed by the dermis (the skin's thickest sub-layer) which extend into the epidermis, making the familiar whorls we can all see.
While it makes sense to say that the iPhone's sensor is scanning the papillae on the dermis rather than the visible pattern on the epidermis, what's to stop it doing that successfully with a warm, live finger, whether the iPhone user happens to be attached to it or not?
Of course, the bigger problem with all these reassurances is that thieves might not be sensitive to the claimed limitations of the sensor technology. After all, an Amazon Kindle is no earthly use to anyone other than its legitimate user -- except maybe as a paperweight -- but I bet they still get stolen.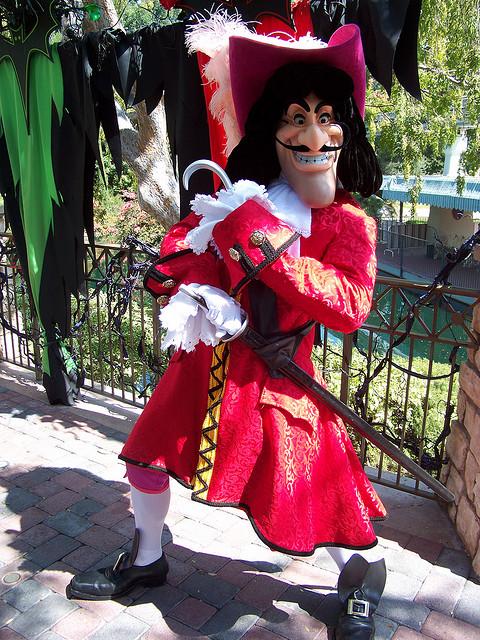 Will we soon be asking the question, "Cap'n, was it a crocodile bite, or was it an iPhone grab?"
There's a serious objection, too. Could the experts please give us a proper explanation (and could journalists please start demanding one)?
Related posts:
— Kim Davis
, Senior Editor, Internet Evolution