The NSA's plans to launch a spying campaign in World of Warcraft, Second Life, and other online games looks pretty ridiculous. But it made sense in 2007, when the plans were made.
The latest revelation from Edward Snowden's leaked National Security Agency documents is that spy agencies covertly infiltrated online gaming. "The agency's impressive arsenal of cable taps and sophisticated hacking attacks was not enough," wrote the Guardian. "What it really needed was a horde of undercover Orcs."
Western spies infiltrated World of Warcraft, Second Life, and Xbox in an attempt to undermine enemy efforts and recruit potential informants. "According to the briefing notes, so many different US intelligence agents were conducting operations inside games that a 'deconfliction' group was required to ensure they weren't spying on, or interfering with, each other," the Guardian reports.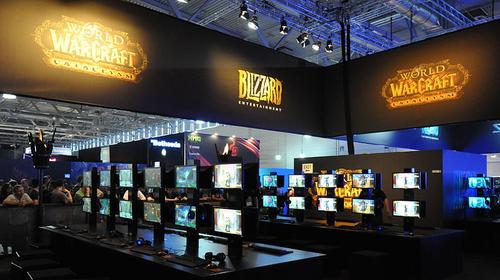 The proposal seems at first to be a colossal waste of government resources, an example of government overreach and hubris, bureaucrats making up imaginary work to keep themselves employed, and an excuse for government workers to play online games all day on the taxpayer's dime.
And it might also be all those things. And yet, looking deeper, the plan makes sense.
The agencies proposed to use the gaming services as platforms for distributing spyware to suspected terrorists, and to learn about their social connections. The British communications-monitoring agency GCHQ developed "exploit packages" for Xbox Live and World of Warcraft, and NSA analysts proposed selectively targeting those games and other virtual environments (GVEs) "based on intelligence that Al Qaeda members and other individuals of interest were using them—potentially to communicate with each other and conduct training," according to Ars Technica.
Potential targets included Chinese hackers, an Iranian nuclear scientist, and Hizballah and Hamas members. The games and other virtual worlds could provide geographic location, information on social networks (through buddy lists), and "a potential way to drop malware on their computer to collect more data," Ars Technica says.
Spy techniques outlined by Ars would be just as effective no matter why attackers connect to online games -- whether for work or play.
Online games serve an international audience, and help people learn about other cultures. That's an argument reportedly made by Cory Ondrejka, the original Chief Technical Officer of Linden Lab, which built and operates Second Life. Ondrejka, a former Navy officer, worked for the NSA with top-secret security clearance, notes The New York Times. He briefed the NSA in 2007 on using Second Life and social networking "to understand the motivation, context and consequent behaviors of non-Americans through observation, without leaving U.S. soil."
The latest Snowden leaks date back to 2007. Back then, a lot of smart people predicted that virtual worlds and massively multiplayer online games (MMOs) like World of Warcraft were going mainstream. Fortune predicted in 2006 that Second Life "might be the future of the Internet." BusinessWeek did a gushing cover story that same year about the Second Life real estate boom. Gartner predicted in 2007 that 80 percent of the Internet will be active on virtual worlds by 2011.
Viewed from the perspective of 2007-08, it made a lot of sense for intelligence agencies to have a foothold in virtual worlds and MMOs. They were huge, and were going to be even huger.
But of course that didn't happen. Twitter and Facebook achieved the ubiquity that pundits predicted for virtual worlds and MMOs. And it sure does make sense for intelligence agencies to have a foothold on Twitter and Facebook.
Unfortunately, there is no record of the US or Britain ever foiling a terrorist plot using virtual worlds. But the idea was worth exploring. It's not the joke it appears to be today.
Related posts:
What My Bank Could Learn From World of Warcraft
— Mitch Wagner,

, Editor in Chief, Internet Evolution