Ambition is usually a virtue. But it's Bitcoin's biggest problem.
When I first started taking Bitcoin seriously a few months ago, I agreed with advocates who thought Bitcoin was revolutionary, as big as the Internet, and likely to replace existing forms of money in huge swathes.
But the more I looked into it, the more I became convinced of the opposite: Bitcoin is a fad. It serves no practical purpose other than as a tool for financial speculation. Conventional currency is better for all legal transactions. And even crooks are better off using cash. In special circumstances, portable valuable property such as gold, fine art, or jewelry make a fine place to store your value.
But Bitcoin isn't good for much, I thought.
I'm not impressed by arguments that Bitcoin is superior to conventional currency because it removes government and central banks from the equation. While these institutions bear enormous blame for the world's current financial problems, generating and managing currency is one thing they've actually done well. At least in the US, your dollar is likely to be worth more-or-less the same next year as it is this year. You have to look back over decades for inflation to be noticeable to most people.
This is how currency should behave.
Compare that with Bitcoin, which has risen meteorically in value over recent years. That's great for people holding Bitcoin for value, but a problem for people who want to use it as currency.
Given my skepticism and confusion, I was glad to see Bitcoin enthusiast "Rassah" show up on the Internet Evolution message boards. I challenged him to name some legitimate purpose Bitcoins serve that can't better be served by cash. And he rose to the challenge admirably, citing a big list of ways you can use Bitcoin. Some of them looked promising -- international transfers and payment, for example -- while others seemed best done with real money.
Many of Rassah's proposed uses have the Catch-22 problem that all disruptive technology has to surmount: It'll be great once a lot of people adopt it, but it's not very useful until lots of people adopt it.
For now, businesses that accept Bitcoin are few and far between. So, yeah, you can buy goods and services, both online and offline, with Bitcoin... if the business you're working with accepts Bitcoin. It almost certainly doesn't.
Likewise, you can use Bitcoin to exchange money with friends and family -- if they use Bitcoin. They almost certainly don't.
Rassah posted his comments on a terrific blog from Wagner James Au comparing Bitcoin to Second Life (I've also seen Bitcoin compared with the Segway.) The comparisons are excellent, but Au missed one: Second Life tried to do too much too fast. It set out to replace the web. Likewise, Bitcoin is ridiculously overambitious for its stage of development.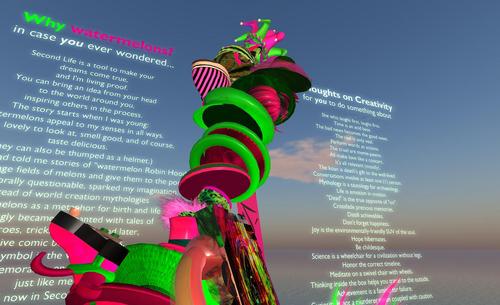 This insight about Second Life is not original to me. In late 2007 and 2008, when Second Life was coming off its peak but still enjoying a lot of hype, I talked with my friend Christian Renaud, then a Second Life enthusiast and Cisco Systems' chief architect for networked virtual environments. Christian is now an analyst for 451 Research.
In other words: Christian knew Second Life well and he knows the technology business too.
He said Second Life's problem was that it was trying to be everything to everyone. All companies need focus. Even companies that change the world start small.
Google set out to change the world by organizing all the world's information. But it started by solving one problem: web search. And not even the whole web -- just the parts visible to crawlers.
Microsoft wanted to put a computer on every desktop. But it started by making programming languages, then signed a contract to write a fast and dirty desktop operating system for IBM. The value of that contract: a mere $80,000.
Apple was, at first, a high-end PC company. Even the iPhone started small -- it was a niche, high-end phone for people willing to give up having a hardware keyboard.
Facebook started by connecting students at a single college, Harvard University.
Amazon just sold books.
Uber appears likely to be globally disruptive. But it started as a car service in one or two cities.
For Bitcoin to succeed, it needs to specialize. It needs focus. Right now, it's supposed to replace money. And that kind of ambition is wonderful. But it's too much to take on at first. Bitcoin needs to start small.
We live in an era where a person can get up and have breakfast in London and go to bed that night in San Diego. And that's amazing. But you can't just teleport to California. You have to start your day by getting out of bed and putting on your pants.
How can Bitcoin put on its pants (so to speak)? What one thing should Bitcoin do before conquering the world?
Related posts:
— Mitch Wagner,

, Editor in Chief, Internet Evolution