On the Internet, nobody knows you're not wearing any pants, unless you told PayPal.
PayPal surveyed holiday shoppers about their browsing habits. The most titillating result was not the most important -- 11% of respondents said they shop completely naked.
"Know what's the worst part of shopping at the mall? Pants. You have to wear them," quipped Sarah Weber at The Daily Dot.
Another 33% wear pajamas. And 15% say they like to drink alcohol when shopping online. If they're also naked, well... let's not talk about that.
The most important finding from the PayPal survey: A whopping 86% of respondents said that they planned to use a mobile device for their holiday shopping -- unless they've done it already. That means retailers looking to remain competitive need to have their mobile strategies well under way.
Here's how PayPal did the study, according to a spokesperson:
Reputation Leaders, an independent market research firm, conducted an online survey of 4,524 consumers aged 16Ė64 about their holiday shopping plans leading up to the 2013 holiday season.
The survey, commissioned by PayPal, was conducted from November 1-11, 2013, among 500 or more online respondents in each of nine countries (Australia, Canada, France, Germany, Italy, Russia, Singapore, United Kingdom, and United States).
Check out this friendly infographic for an overview of the findings.

Related posts:
— Mitch Wagner,

, Editor in Chief, Internet Evolution
The ThinkerNet does not reflect the views of TechWeb. The ThinkerNet is an informal means of communication to members and visitors of the Internet Evolution site. Individual authors are chosen by Internet Evolution to blog. Neither Internet Evolution nor TechWeb assume responsibility for comments, claims, or opinions made by authors and ThinkerNet bloggers. They are no substitute for your own research and should not be relied upon for trading or any other purpose.

previous posts from IT Clan Editor's Blog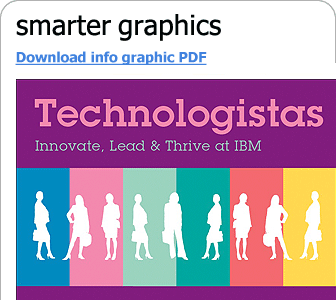 an IBM information resource


an IBM information resource

Acquire, Grow & Retain Customers: The Business Imperative for Big Data & Analytics

Find out how to use big data and analytics to change how your business interacts with customers by incorporating all sources of data to help forge long-term relationships and realize value. A holistic view of the customer, made possible by big data and analytics, ensures unique experiences and personalized communications.
READ THIS eBOOK


your weekly update of news, analysis, and
opinion from Internet Evolution - FREE!
REGISTER HERE



Wanted! Site Moderators

Internet Evolution is looking for a handful of readers to help moderate the message boards on our site – as well as engaging in high-IQ conversation with the industry mavens on our thinkerNet blogosphere. The job comes with various perks, bags of kudos, and GIANT bragging rights. Interested?

Please email: moderators@internetevolution.com