"Just post this next shopping season." That's Chris Spain's best guess as to when consumers will start regularly coming across the new Facebook check-in-based mobile shopping experience.
Chris is VP for Product Management with Cisco's Enterprise Networking Group. Cisco is providing the network support for Facebook's WiFi venture. His comments made it clear that the partnership creates an opportunity -- desperately needed by many brick and mortar retailers -- to complete on a level playing field with the Amazons of this world.
Cisco wireless is a rich source of analytics on user behavior -- including user location -- analytics that can be fed up the chain to apps sitting on top of the network. Over the last year, they've announced a series of partnerships with businesses seeking to leverage the data to enhance customer or client experience. One example we discussed back in May is MGM Resorts, which is using Cisco wireless services as a premium market channel at properties like the Bellagio.
Facebook adds two key parts to the mobile marketing puzzle. First, it can improve users' onboarding experience. We've all suffered the miseries of tracking down a WiFi password for a venue, only to find it doesn't work, or that we need a new one the next day. This new initiative means retailers can choose to accept Facebook credentialing (alongside or instead of their own) for access to the network.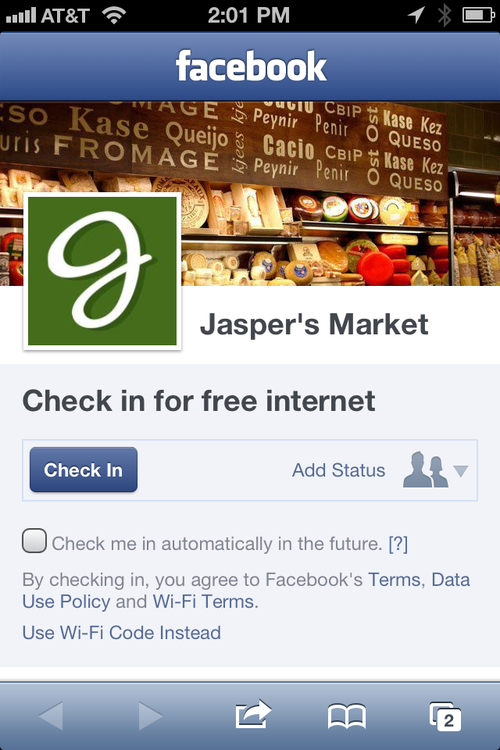 Second, when users sign on through their Facebook account, they make a wealth of social data available, which can be combined with Cisco analytics (e.g. location, time in venue, first-time or repeat visitor, etc), to enable very precise targeting of information, offers, and discounts.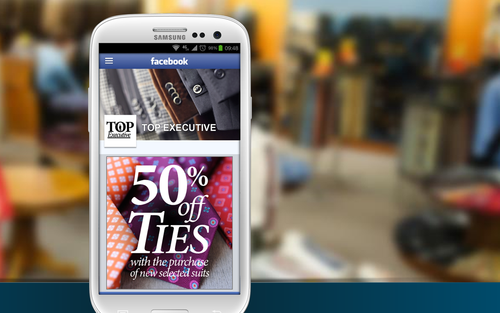 In other words, the wireless network can already tell retailers where the customer is, and what he or she is looking at. Facebook can tell them what customers are interested in, what they've purchased elsewhere, and even what their friends tend to like.
Now, before we start having privacy nightmares, it's worth noting that Facebook is not providing information which identifies the individual, rather actionable data on the individual's precise demographic. What's more, the tracking kicks in only if the customer chooses to use the credentialing option: it's an opt-in system through and through.
I also sat down with Inbar Lasser-Raab, the Enterprise Network Group's VP for Product Marketing. She showed me the CMX (customer mobile experience) dashboard, which allows retailers to interface with the analytics. Cisco provides the network infrastructure, but proffers to the consumer are tailored by a broad eco-system of partners, including SAP, Shopkick, and Frontporch.
She also showed me how Cisco wireless analytics can be used to make a hospital physician's daily rounds a story of seamless connectivity, automatically supplying patient records based on location. Museums and universities see opportunities, too.
What I see is a lifeline for retail stores, losing business every minute to the increasingly large numbers of customers who are doing comparison shopping on mobile devices. If Facebook check-in successfully onboards those customers to the store's own mobile environment, brick and mortar retailers will be back in the game at last.
Related posts:
— Kim Davis
, Senior Editor, Internet Evolution