Information technology plays an essential role in making cities run today. IT helps optimize essential services such as transportation, water, and pubic safety. Find out how leading urban centers are piloting their way to the future at today's seventh and final session of 7 Days of Executive Education (7DEE).
Our speaker today at 2:00 p.m. ET / 11:00 a.m. PT is Katharine Frase, VP and chief technology officer of IBM Public Sector. (IBM is the sole sponsor of Internet Evolution.) She'll walk us through some best-practices for cities today, including:
Rio de Janeiro, where an integrated command center helps mitigate severe weather events.
Dubuque, Iowa, where city agencies are improving sustainability in water and energy management.
Dublin, where the "Dublinked" project helps government and private enterprise partner to improve city services.
Frase will also discuss the future of smarter cities, including using social media to connect with citizens, how agencies might better collaborate with each other, and building an open community where citizens and city leaders can collaborate.
The 21st century is already seeing a great migration to cities, including centers of the developed world such as New York and Tokyo, as well as emerging megacities like Jakarta and Manila. To prosper, cities will require planning and best-practices to deliver an array of infrastructure and services, including transportation, healthcare, sanitation, criminal justice, energy, information, and more. To deliver the maximum benefit to populations, cities must implement leading information technology, driving the creation of new solutions. Find out how IT can help cities survive -- and thrive -– today and into the future, using such technologies as big-data, mobile, social, and more.
Join us to learn about the future of smarter cities today at 2:00 p.m. ET / 11:00 a.m. PT: The Smarter Cities Century.
— Mitch Wagner




, Editor in Chief, Internet Evolution
The ThinkerNet does not reflect the views of TechWeb. The ThinkerNet is an informal means of communication to members and visitors of the Internet Evolution site. Individual authors are chosen by Internet Evolution to blog. Neither Internet Evolution nor TechWeb assume responsibility for comments, claims, or opinions made by authors and ThinkerNet bloggers. They are no substitute for your own research and should not be relied upon for trading or any other purpose.

previous posts from IT Clan Editor's Blog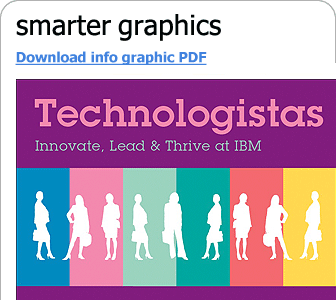 an IBM information resource


an IBM information resource

Expert Integrated Systems: Changing the Experience & Economics of IT

In this e-book, we take an in-depth look at these expert integrated systems -- what they are, how they work, and how they have the potential to help CIOs achieve dramatic savings while restoring IT's role as business innovator.
READ THIS eBOOK


your weekly update of news, analysis, and
opinion from Internet Evolution - FREE!
REGISTER HERE



Wanted! Site Moderators

Internet Evolution is looking for a handful of readers to help moderate the message boards on our site – as well as engaging in high-IQ conversation with the industry mavens on our thinkerNet blogosphere. The job comes with various perks, bags of kudos, and GIANT bragging rights. Interested?

Please email: moderators@internetevolution.com