As iOS 7 rolls out to devices, IT needs to watch out for potential problems.
Mobile device management solutions might fail. While MDM vendors have been working on day-one support in partnership with Apple, IT needs to be sure this software is up-to-date.
Key productivity apps might fail. Many apps are getting updates. Be sure the ones you rely on are among them. This is particularly true for the apps you've written yourselves for internal use.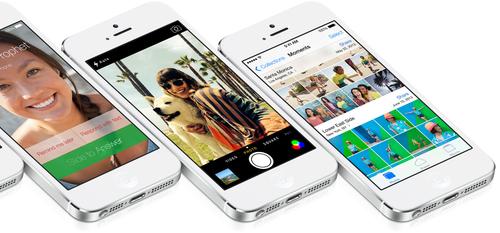 Devices may become sluggish. Older devices, such as the iPhone 4 and iPad 2, are at risk. Upgrade a few test devices before rolling the update out to product machines. Encourage BYOD employees to delay updating until testing is done.
Users will be confused. They'll need to reauthorize acces to accounts and features, such as location, photos, and social media accounts. They'll need the latest version if iTunes. Some updates will fail. Older devices don't get all the new features. Keep staff available to hold users' hands.
I upgraded to iOS 7 a couple of hours ago. So far I like it, though I don't have much experience with it. I do find the animated transitions a bit disorienting. But I don't need anybody to hold my hand. I'm a tough guy.
With updates rolling out beginning Wednesday, the worst is already over for CITEworld's top risk, that "the corporate network will buckle under pressure of so many workers updating devices simultaneously." The network load includes downloading the operating system itself and the numerous apps being updated to take advantage of the OS. IT can mitigate the problem for company-owned and IT-managed devices by managing updates centrally. For unmanaged devices, BYOD or otherwise, the company can simply configure the company network to block the address from which iOS 7 can be downloaded. Here's how: "How to use DNS to block iOS 7, and other updates too."
If it's not already too late, InformationWeek has a list of things to do before updating to iOS 7. These include backing up the device before starting the upgrade, and setting aside at least 30 minutes for your device to download the software and install it. You don't need to be paying attention during that time; the upgrade is virtually hands-free. But you won't be able to use your device while the upgrade is under way. You should plan to be stationary, connected to one network, and plugged in to power.
iOS 7 has many enterprise-friendly features, including support for single-sign-on and improved VPN management.
Have you updated to iOS 7? How's it looking to you so far?
Related posts:
— Mitch Wagner




, Editor in Chief, Internet Evolution