Mobility in the form of bring-your-own devices and applications has created more headaches than anyone could have ever imagined. The challenges typically revolve around infrastructure access and data security, but what about the structure of the IT department itself?
According to attendees at BriForum 2013, a desktop- and application-virtualization conference, the explosion of mobile devices within the enterprise is also driving significant changes within IT departments. Desktop admins are starting to take on more mobility responsibilities, and in some cases, organizations are merging mobile and desktop units.
"There's a lot of synergy between app delivery and mobile devices," observes Michael Blue, a desktop computer specialist at the Office of the New York State Comptroller. Blue told SearchEnterpriseDesktop that he took on BlackBerry management about a year ago. He said it makes sense for desktop and mobility management to "intertwine" because desktop delivery is "really just application delivery; and on mobile devices admins are doing the same thing."
Thatís what happened at Jewelers Mutual Insurance Company in Neenah, Wis., according to Casey Hawkinson, a senior technical analyst on the companyís desktop team. The desktop unit "absorbed mobility" because the company views them both as the same for the end-user.
Practically speaking, thatís not always the case.
For one thing, there is often a generational divide. Desktop administrators who have been in their positions for a long time often donít use the consumer devices in their everyday lives as much as younger admins, Hawkinson explained to SearchEntepriseDesktop. "The older crowd is sometimes the last one in," he said.
The lack of maturity in enterprise-ready mobile device- and application-management tools is an even bigger problem. While vendors are making significant headway, Gartner research vice president Phillip Redman noted in a recent blog that new MDM products from vendors are only just starting to become strategic management tools with capabilities such as app management, provisioning, and enterprise file sharing.
For now, Gartnerís vaunted MDM "magic quadrant" identifies six MDM product leaders based on ratings in seven areas: policy enforcement, mobile security management, mobile software management, mobile content management, scalability, delivery, and analytics.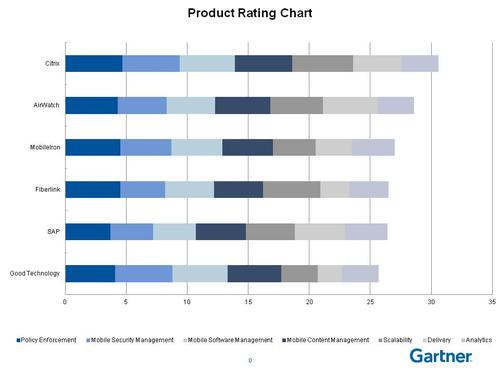 Going forward, Redman predicts the vendor landscape will change dramatically. "Next year may be a tipping point if Symantec and IBM become more competitive," he wrote, adding that "larger players can begin to price out the smaller pure-plays by bundling in several products around MDM, like app development or file sharing, and still make money."

New entrants could also shake up the market and even drive prices down. "Kaspersky Lab and BlackBerry are both on this yearís [Magic Quadrant], though both [are] in the Niche Quadrant," Redman wrote. "Microsoft didnít qualify this year, but you can be sure they will be on in 2014. BlackBerryís success in MDM is still linked to its hardware success, though it is taking steps to broaden its software offerings."

Should enterprise IT departments restructure their teams in response to the growing demands of BYOD and the evolving mobility device management tool set? Letís chat about it in the comments.

Related posts: