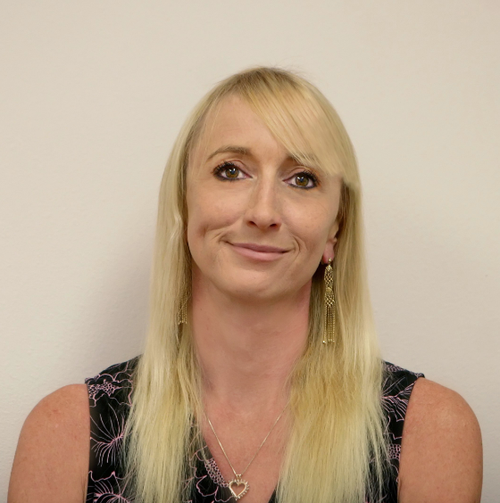 You may have read about the voyage of Michael Santos on Quora or Gizmodo, about his transition from a quarter-century behind bars for cocaine trafficking to his newfound partial freedom (he will reside at a halfway house until next month), and the almost unimaginable changes in technology between 1987 and today.
Already a growing presence on social media sites including Facebook, LinkedIn, Twitter, and Quora, Santos is now a motivational speaker, coach, and business adviser, whose company works with C-level executives to "bring precise clarity to your vision, to implement deliberate strategies that are easily measurable, and to motivate your sales team, showing them how to tap into strengths and persevere through tough markets," according to his company's site.
During his sentence, he earned a graduate and undergraduate degree, Santos told me, and published several books that "university professors use to educate students about the criminal justice system. I built a thriving support network. I married the love of my life and married her inside of a prison visiting room. Through my marriage, I was able to use the Internet to reach more people and broaden my support network. I wrote extensively about that journey in my book, Earning Freedom: Conquering A 45-Year Prison Term."
Despite some access to technology, the changes we all take for granted were a shock when he finally left confinement. (Think back: I remember using a frequently crashing Apple computer in 1987, which is why I preferred writing my college journalism papers on my trusty electric typewriter.)
So an ex-con gets out of jail after doing his time for a crime he admits he was guilty of committing. What does this have to do with IT professionals?
For one thing, despite Santos's circumstances, he tried to stay current on technology, reading about the Internet, cloud, social business, and virtualization -- without, of course, logging on. And, of course, it's a tale of adversity. Plus he's now using the abilities he discovered to help organizations retool their workforces to become more efficient, productive, and effective. As Santos said in an interview with Internet Evolution:
An essential component of my path to overcome imprisonment was leading a deliberate, principled life. Technology can be extremely helpful for anyone who wants to embrace that same strategy. Through the 25 years that I served, I documented the journey. Since I did not want the bad decisions of my youth to define me, I made a commitment to lead a values-based life. That meant I had to define the values by which I professed to live. Then I had to set clearly defined goals within each value category. I would announce those goals to people whose support I wanted to earn. And then I would execute the plan, documenting my journey every step of the way.
That level of transparency helped me immensely. It showed others that I was willing to work hard to earn their trust, and I invited them to hold me accountable. That strategy carried me through and empowered me to work through each day with a high level of discipline. I sustained the energy and focus because I knew that I needed to prove worthy of the support that others so generously gave.
We as a society can improve the odds for others to succeed when we encourage people to live in accordance with values-base, goal-oriented principals. Transparency is essential. As individuals learn to define their existence by the choices and decisions they make, they can transcend struggle or adversity. They can reach a higher potential, sustaining focus through tough times that can derail the less committed person.
While most people won't choose to make the same mistake Santos did so many years ago, we all make errors in judgment, both personally and professionally. Those in IT face huge decisions that affect all employees, big deadlines, visibility, and tight budgets. Sometimes, mistakes will occur; sometimes, they can appear -- or feel -- career-ending. But, said Santos, IT executives and others should hold onto hope and their professionalism:
I strive to show others that they can achieve meaning and relevance in their lives, regardless of external influences. An individual can feel as if he has lost everything. Yet if he makes a 100 percent commitment with his attitude, and he can clearly articulate the aspiration, he can reverse engineer the course, setting the appropriate incremental action steps in place to achieve. That is the Straight-A Guide. I hope that my legacy will be to show others that they should not measure themselves by the bad decisions of their past, but by the commitment they make toward becoming something better. Success comes through the striving. I was liberated from prison less than five months ago, but I stay on this path, always striving to contribute something more to society, and empowering myself through the effort."
Good advice.
Related posts:
The ThinkerNet does not reflect the views of TechWeb. The ThinkerNet is an informal means of communication to members and visitors of the Internet Evolution site. Individual authors are chosen by Internet Evolution to blog. Neither Internet Evolution nor TechWeb assume responsibility for comments, claims, or opinions made by authors and ThinkerNet bloggers. They are no substitute for your own research and should not be relied upon for trading or any other purpose.

previous posts from IT Clan Editor's Blog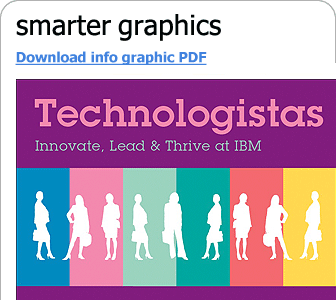 an IBM information resource


an IBM information resource

Expert Integrated Systems: Changing the Experience & Economics of IT

In this e-book, we take an in-depth look at these expert integrated systems -- what they are, how they work, and how they have the potential to help CIOs achieve dramatic savings while restoring IT's role as business innovator.
READ THIS eBOOK


your weekly update of news, analysis, and
opinion from Internet Evolution - FREE!
REGISTER HERE



Wanted! Site Moderators

Internet Evolution is looking for a handful of readers to help moderate the message boards on our site – as well as engaging in high-IQ conversation with the industry mavens on our thinkerNet blogosphere. The job comes with various perks, bags of kudos, and GIANT bragging rights. Interested?

Please email: moderators@internetevolution.com