The networking principles underlying the Internet could be used for robot aircraft, revolutionizing the delivery of physical goods, predicts technology blogger John Robb.
"It's one of those ideas that hits you like a ton of bricks once you figure it out," Robb says on his blog. It certainly made my jaw drop to read about it.
The hypothetical network relies on drones, robot aircraft that are cheap and getting cheaper. Robb -- who calls the network "DRONENET" at first, later "Dronet" -- predicts entrepreneurs will buy fleets of drones, and use them for automated package delivery.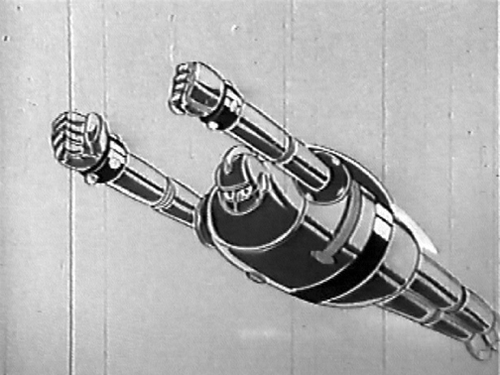 To use Dronet, you would put your package in a container and leave it out in the yard. You'd call a drone using your smartphone. The drone arrives minutes later, picks up the container, and drops it at the recipient's location. The drone alerts the recipient with an email or text. The cost would be about $0.25 per mile, Robb says.
We may see this soon. Robb says there is "chatter among the entrepreneurial cutting edge" about starting up businesses of this type.
Robb outlines the enabling factors and constraints in a follow-up post. The drones are "dirt cheap," $400 for a high-quality quadricopter that can carry a kilogram for eight to ten miles.
What John doesn't say -- but which is implied by his comparing Dronet to the Internet -- is that the network of drones would be loosely coupled. In John's example, the package (an iPhone that John's brother forgetfully left at John's house) gets carried 30 miles as the crow flies. But let's say the distance is longer than that, beyond the range of an individual drone in a single flight. No problem: The drone would carry the package to the end of its range. Another drone picks up the package and carries it to the end of its range. And so on and so on until the package arrives at its destination.
Dronet would work better at short distances. Imagine a Dronet like that sending medical supplies back and forth between local healthcare providers.
The drones carrying an individual package would not need to be operated by the same company. Just as Internet networks cooperate by peering each other's traffic, Dronet would carry packages for each other. As with peering arrangements on the Internet, some of these agreements would be contractual and paid, others would be done on a handshake.
As with Internet service providers, this would be a small-business opportunity at first, but expect big businesses to get in on the act quickly. Early Internet providers were "local geeks with shelves full of modems and expensive T1 lines," Robb writes. Similarly, early Dronet providers would be small businesses who buy a few drones and serve the neighborhood.
But, as with the Internet, expect big business to get into the act fast. FedEx or Amazon can buy millions of drones. They can design and build their own drones (as Google and other cloud providers do with servers). They can fill the skies with drones.
I'm sharing this with you for a couple of reasons: One is that John has a track record in Internet business. His crystal ball is clear and far-seeing. In the mid-90s, he worked as a business analyst, and he was one of the first to realize that the Internet would be important to business. A decade ago, he was president and COO of UserLand Software, which developed pioneering blogging software. UserLand also pioneered peer-to-peer multimedia distribution. Robb's predictions have a way of coming true.
The other reason this is worth sharing is that it's mind-blowing. Networks of package-delivering robots spanning the skies! How can you not love that?
Related posts:
— Mitch Wagner




, Editor in Chief, Internet Evolution