Security is a preoccupation of enterprise IT, but often the focus is on hacking and external malfeasance. Too often, the biggest threats to data security come from within the organization.
So it's no surprise that insider access and identity control is part of a sweeping announcement by IBM today of 10 new security products targeting big-data, mobility, and cloud computing.
The following are among the offerings being unveiled:
Automated data security controls and data masking to guard big-data as it moves through enterprise systems;
Authentication control for mobile users, plus tools to integrate access management into mobile applications;
Enhanced identity and access management for cloud networks;
Security administration, policy enforcement, real-time alerting, and audit reporting for mainframe hosts.
IBM has released the following video related to the news:
Many of these features and products directly address the issue of how employees can access unstructured data, mobile applications, and cloud services -- all the resources on which enterprises increasingly rely -- in a protected way.
IBM showcases two examples of firms targeting enterprise access control in the cloud: the Flemish Government, which has added IBM identity and access management software to assign multiple roles to one person's digital identity -- such as "public servant" or "notary." The government's cloud offers services for 6 million citizens via more than 100 Websites.
In another instance, Molson Coors Brewing Company in the US has added several layers of audit-related data to its access management system via IBM. Employees have one identity for accessing the corporate cloud, but that identity can also be associated with a variety of reports for corporate use.
The goal is not just keeping corporate data safe; it's also vital to prove to regulatory bodies like the US Securities and Exchange Commission that, in the event of a breach, all necessary measures were taken to protect data.
That's important when you consider the legal exposure and brand damage caused by insider threats. In September 2012, for example, non-profit consumer advocacy group Privacy Rights Clearinghouse posted five major data breaches in its database, encompassing more than 68,000 compromised data records (including personal Social Security numbers, names, address, etc.). Here are some of the chilling details:
September 7: The University of Miami Hospital discovered that two dishonest employees had accessed and possibly sold patient information, including names, dates of birth, and reasons for hospital visits, between October 2010 and July 2012. Estimated records affected: 64,846.
September 11: A former financial planner in Indianapolis was convicted for stealing information from about 3,000 of his clients, using it to open new accounts, get cash advances, make purchases, and more. He will serve two years in prison and pay $48,488.66 in restitution.
September 16: A dishonest employee of Quest Diagnostics in Madison, N.J., was found to have pilfered patient email containing personal information on an unknown number of patients.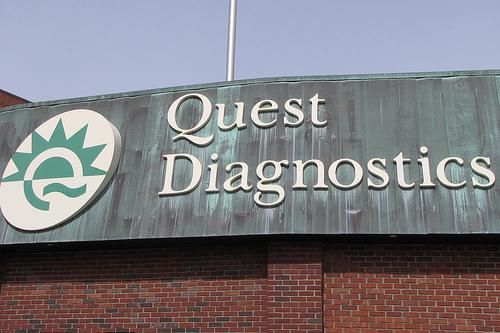 These examples illustrate that insiders are a growing threat in today's enterprises, and it's important to address them in the context of emerging technologies like cloud services. In a recent blog, Bill Claycomb and Alex Nicoll of CERT Insider Threat Center stated:
We caution against simply casting previous solutions to other problems in light of a cloud environment... Rather, we suggest an approach grounded on solid information assurance principles and focused on finding new solutions that address real threats to cloud computing.
Today's announcement from IBM demonstrates a significant effort to implement just this kind of approach against the enemy within.
Related posts:
— Mary Jander
, Executive Editor, Internet Evolution