UPDATED 6/15, 10:15 AM A couple of years back, someone on staff here suggested we move to communicating as a group on Yammer, a site that supports the creation of private social networks for business. I found it easier to use our own internal messaging platforms and quickly abandoned the effort, as did my colleagues. But apparently, lots of other companies found Yammer not just useful but essential to their own enterprise social networking. Yammer claims more than 5 million corporate users from companies like Deloitte, Ford, Nationwide, 7-Eleven, Orbitz Worldwide, Rakuten, and Telefonica O2.
Now, in a move that could affect enterprise apps everywhere, Microsoft is reportedly in talks to buy Yammer less than four years after its founding in 2008.
Redmond has agreed to pay $1.2 billion for Yammer, according to The Wall Street Journal. Neither company had made any official statement about the matter at press time.
By any measure, Yammer's done well. Its first investor, Peter Thiel of Social+Capital Partnership, was also the first investor in Facebook. Yammer has garnered $142 million in venture funding. More than 300 employees work for Yammer. The company's CEO, David Sacks, recognizes the value of social media as theater.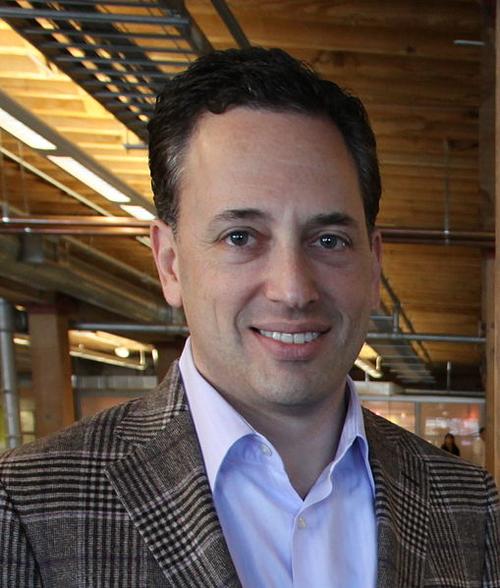 In the past year, Yammer has launched an affiliate partners program; acquired a company called oneDrum to support file sharing and collaboration; integrated its platform with enterprise CRM, ERP, and other business applications from SAP and Microsoft; and introduced an analytics dashboard.
There has been talk of an IPO for Yammer.
LinkedIn, watch out.
Indeed, the use of social networks for business has fostered a seemingly endless series of comparisons between Yammer and LinkedIn, which claims over 100 million users.
Yammer, of course, is focused on microblogging for multiple users, something that's not featured on LinkedIn. At one time, though, Yammer couldn't provide the search functions LinkedIn had. But Yammer released enterprise search capabilities in April.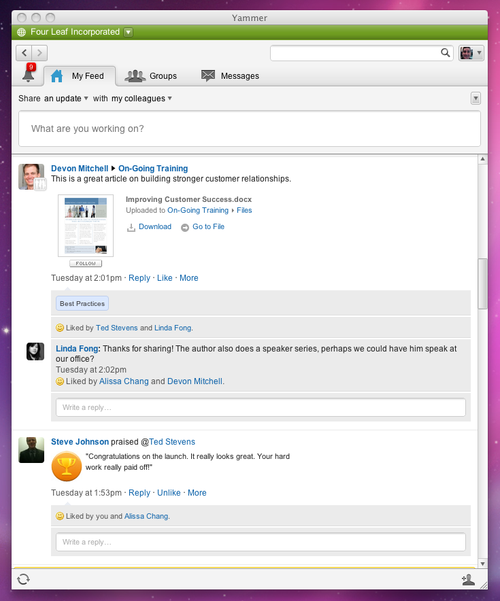 The integration of social networking capabilities with CRM platforms and other business applications is a vital aspect of this potential deal. (LinkedIn also is integrated with leading CRM platforms and with Microsoft's Dynamics.) This integration is the reason that Salesforce.com and Oracle have made acquisitions of their own in this area recently. And it's the reason that IT professionals will be watching the outcome of this possible acquisition.
So why has Microsoft chosen Yammer? The answer isn't clear. Yammer is private, unlike LinkedIn. And if any firm can offer LinkedIn competition in the area of enterprise social media, it's Yammer.
Related posts:
— Mary Jander
, Managing Editor, Internet Evolution