Need some IT help? Need a new IT job yourself? Don't have the money to train others or seek training? A Florida database technology firm just might have an answer to your problem(s).
Pragmatic Works in Middleburg, Fla., offers free training in business intelligence and Microsoft SQL Server -- in addition to regular BI consulting, development, and training in Microsoft's SQL Server Integration Services (SSIS) for enterprise BI apps, and a range of its own software tools for SSIS and BI developers.
The free training program, called High-Tech Hope, is offered by the Pragmatic Works Foundation, a nonprofit offshoot of the company that trains a selected eight to 12 students a month and introduces them to potential employers.
"We offer training to veterans, jobless people, and those who are underemployed -- making less than $40,000 for a family," says CEO Brian Knight, who founded the company in 2008. Growing up in Jacksonville, Fla., he said, gave him a sensitivity to the problems faced by returning veterans seeking employment. Several members of his family, including his father, have faced that situation.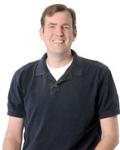 To qualify for the program, candidates watch seven videos, take a quiz, and fill out an application to determine their aptitude for free training in the areas in which Pragmatic Works specializes. Applicants judged to be qualified are invited to the Florida headquarters to take a week-long session. Once students complete the course, they meet with recruiters to get a head start on job placement.
In 2011, Microsoft awarded the Pragmatic Works Foundation $20,000 to assist with its workshop program. Some of that money may help foot the bill for specially qualified candidates who can't afford to pay their way to the Florida headquarters, Knight said.
He says the program does more than help veterans and underemployed folk. It also feeds an area of IT that's begging for talent. "The area of business intelligence has an unemployment rate of less than 1 percent."
It's no secret that many colleges and universities in the US aren't able to prepare students to fill the kinds of IT jobs that enterprises really need. As a result, alternative education has gotten more popular, such as that provided by the Pragmatic Works Foundation, as well as a range of online certifications.
The system of traditional technology education is flawed, Knight maintains, because classroom learning in today's colleges is always lagging the technology trends. That leaves graduates without the necessary skills to fill positions requiring skills in BI or database technology at the enterprise level. "Even if a person has a degree, they're not getting the job."
Besides free training to qualified vets and underemployed people, Pragmatic Works offers a series of online Webinars in subjects related to Microsoft database technology twice weekly on Tuesdays and Thursdays.
The company says that "hundreds" of people have graduated its courses over the last three-and-a-half years, and of those, 75 percent have found jobs. About 50 to 1,500 people attend each Webinar, and more than 180,000 have participated in all the forms of free training the company provides.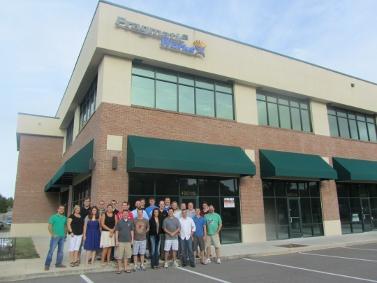 Related posts:
— Mary Jander
, Managing Editor, Internet Evolution
Channel:
Tags: