By now, we're so used to hearing about the Internet revolutionizing IT that it's tempting to yawn when yet another "innovation" is announced. But a recent announcement by Google is waking up more than a few jaded IT pros.
I'm talking about last week's keynote disclosure by Urs Hölzle, SVP of technical infrastructure at Google, during the Open Networking Summit conference in Santa Clara, Calif.
By now, the basic points made by Hölzle have been rehashed in many blogs, news stories, and articles. The gist is that Google is using a hitherto top secret "software-defined network" based on OpenFlow, a protocol that separates the management and switching elements of a network, to link its datacenters together.
Google's SDN with OpenFlow is reportedly the world's largest network of its kind. The implementation is also based, not on any vendor's specific gear, but on a series of "homemade 10Gbit/s Ethernet switches."
Google turned to the SDN/OpenFlow approach as a direct result of its need for better control, security, and predictability in its cloud-oriented network.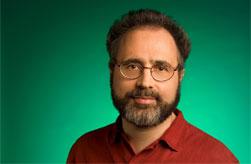 Google's revelations were the culmination of a hubbub of industry activity around SDNs and OpenFlow, an architecture that is catching on industrywide. Here's how the Open Networking Foundation (ONF), the industry group dedicated to advancing and standardizing OpenFlow, describes the approach in a whitepaper:
Software Defined Networking (SDN) is an emerging network architecture where network control is decoupled from forwarding and is directly programmable. This migration of control, formerly tightly bound in individual network devices, into accessible computing devices enables the underlying infrastructure to be abstracted for applications and network services... OpenFlow is the first standard communication interface defined between the control and forwarding layers of an SDN architecture.
That's significant: According to Tom Nolle, president of the CIMI Corp. consultancy, SDN and OpenFlow are a break from the hierarchically constructed router- and switch-based packet networks on which the Internet was built. Notably, there's not one hardware supplier on the board of the ONF. Instead, along with Google, the board includes Facebook, Microsoft, and Yahoo, along with carriers Deutsche Telecom, NTT Communications, and Verizon.
In fairness, though, the regular membership of ONF is a roster of every leading IT equipment supplier. No one wants to be caught as a wallflower for this dance.
Because SDN and OpenFlow don't support traditional networking solutions, the realities of these innovations are getting muddied by marketers intent on preserving the status quo. Router vendors such as Cisco and Juniper, says Nolle, claim that OpenFlow can supplement their wares. In reality, though, the approach Google's taken favors a cheaper, simpler device in place of a router -- in Google's case, the homemade "G-Scale" switches.
According to Nolle, SDN and OpenFlow present a complex marketing challenge that will take a long time to work through. For now, he says, suppliers are "too busy blowing kisses" to address the fundamental issues. In a trend Nolle calls "softwashing," various vendors are glomming on, claiming to have software-defined network implementations that don't really hold up to scrutiny.
So where's Google in all this? The catbird's seat. According to Tom Nolle, the SDN/OpenFlow architecture, implemented alongside the peering points of the actual Internet, conceivably could enable Google to create a network that serves Internet content to users faster and more securely than the actual Web.
Hold on: Does that mean Google could have its own Internet? Perhaps.
Is that a scary thought? You tell us.
Related posts:
— Mary Jander
, Managing Editor, Internet Evolution