Is there any enterprise IT professional who doesn't have at least a moderate interest in this week's Consumer Electronics Show in Las Vegas? (And not because of the Bieb.)
Though the show is restricted to consumer electronics mavens, you can't tell me there weren't a sizable number of corporate geeks among the more than 140,000 expected attendees.
The synergy between the consumer and enterprise IT worlds is nothing new. It's been the topic of articles, talks, whitepapers, and industry news for months. As we've discussed before, as corporate workers increasingly insist on bringing their gadgets to work, IT is tasked with merging them safely on to the company network.
Hence, IT pros are eyeing developments in smartphones and mobile devices like tablets as essential to the future of their applications. And enterprises that ignore the impact of consumer-generated social media on business do so at their own peril.
Given all that, what stood out this week at the CES for corporate geeks? Not being there myself, I am being forced to rely on eyewitnesses, but here are a few trends that I've picked up from other sources:
More and better smartphones -- from everyone. As Internet Evolution contributor Alan Reiter points out, smartphones are getting faster, conforming to LTE networks, and acquiring more sophisticated features and apps. And no vendor should be counted out at this point. Windows phones just might catch up to Android if RIM continues to dilly dally with new releases, Reiter says. All of this points to enterprise users becoming better equipped with a wider variety of smartphones needing support.
Ultrabooks. Based on Intel's design for ultrathin laptops, a range of suppliers have made this year's CES the "ultrabook show." Vendors such as Dell, HP, Samsung, and LG are showing products that will undoubtedly appeal to a wide audience, including corporate mobile workers.
Feature consolidation and new combinations. Smart cameras. Home-based videoconferencing. Weird broadband uses. The CES is showcasing new combinations and uses of technology. And even though enterprise IT may not be interested just yet, users are bound to find ways to incorporate some of the new gear into their work. (Telecommuters may love home videoconferencing, for instance.)
The CES continues to play to the consumer market specialist, but wise IT pros are keeping an eye on the trends. Today's plaything is more than likely to turn up in tomorrow's field office.
— Mary Jander
, ThinkerNet Editor, Internet Evolution
The ThinkerNet does not reflect the views of TechWeb. The ThinkerNet is an informal means of communication to members and visitors of the Internet Evolution site. Individual authors are chosen by Internet Evolution to blog. Neither Internet Evolution nor TechWeb assume responsibility for comments, claims, or opinions made by authors and ThinkerNet bloggers. They are no substitute for your own research and should not be relied upon for trading or any other purpose.

previous posts from IT Clan Editor's Blog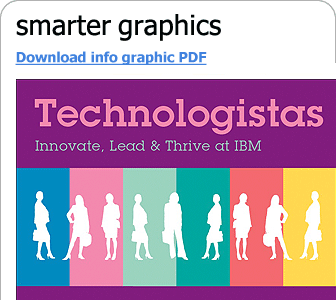 an IBM information resource


an IBM information resource

Acquire, Grow & Retain Customers: The Business Imperative for Big Data & Analytics

Find out how to use big data and analytics to change how your business interacts with customers by incorporating all sources of data to help forge long-term relationships and realize value. A holistic view of the customer, made possible by big data and analytics, ensures unique experiences and personalized communications.
READ THIS eBOOK


your weekly update of news, analysis, and
opinion from Internet Evolution - FREE!
REGISTER HERE



Wanted! Site Moderators

Internet Evolution is looking for a handful of readers to help moderate the message boards on our site – as well as engaging in high-IQ conversation with the industry mavens on our thinkerNet blogosphere. The job comes with various perks, bags of kudos, and GIANT bragging rights. Interested?

Please email: moderators@internetevolution.com