News that enterprise cloud storage startup Box.net has scored $48 million in new funding, bringing its total to over $75 million, should surprise no one in IT.
What might surprise many observers is how well Box.net has read the roadsigns of enterprise computing.
To start at the top: The option to store corporate data off-site on the Web is catching on, albeit slowly, with enterprise customers. In a survey of 230 enterprise IT pros taken by cloud storage provider Zetta in the fall of 2010, 51 percent of respondents said they plan to use cloud storage.
This isn't to say big organizations have no reservations about using services like Zetta's or Box.net's (or those of other competitors, such as Mozy and Sugarsync): Security and privacy concerns remain a barrier for 60 percent of those Zetta surveyed. And 49 percent of respondents claimed they won't be using cloud storage at all, though that figure is down from 53 percent in Zetta's similar 2009 survey.
But Box.net is betting the addition of collaboration capabilities and other features will make cloud storage irresistible to enterprise customers. It's a tactic that Box.net cofounder and CEO Aaron Levie has been pushing for the last couple of years, since shifting his firm's focus from consumers to business customers.
So far, it looks like a winning proposition. Box.net's got 60,000 customers, including Cisco, Dell, MTV, and Panasonic, signed on. And now the startup's management and its investors, including Andreessen-Horowitz, see a tipping-point in the offing. Levie thinks IT's need to support enterprise storage that's accessible from mobile and tablet devices, particularly Android-based smartphones, will open the floodgates of demand.
"2011 will be the year that this enterprise software revolution moves past the early adopters and into the mainstream, bringing software that is simple, cloud-delivered, and mobile to all businesses, making this the most exciting and disruptive period in the history of enterprise IT," states Aaron Levie in a blog posted yesterday.
At least one other expert, Tom Nolle of CIMI Corp. , sees a link being forged between mobile devices and cloud storage, although he views it more from the perspective of a "smartphone features war."
If Box.net can encourage enterprise customers to adopt its services by dint of their convenience to mobile workers, that could support Levie's vision of shoving aside IBM Corp. (NYSE: IBM), Microsoft Corp. (Nasdaq: MSFT), and other enterprise software heavyweights.
But "support" doesn't ensure success. Right now, Levie's vision seems grandiose. Is it really possible that a callow 26-year-old could convince big enterprises to prefer his services over those of globally established IT players?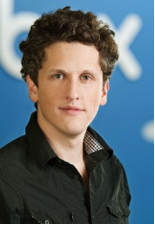 Stranger things have happened. Who was that Harvard dropout named Gates, who got his operating system into IBM's revolutionary personal computer? How about Sergey, Larry, and friends? And is anybody still laughing at Mark Zuckerberg? (Well, we mean really laughing -- without that bitter, envious edge.)
There's no doubt Levie (who peppers his speech with the word "totally" used as an exclamation or modifier) is ready for battle: "With this new capital and our current momentum, Box is positioned to redefine an industry, much as Salesforce.com has done for CRM and NetSuite for ERP," he crowed in a press statement issued today.
Is this dream possible? Maybe. Is it admirably daring and aimed at the highest IT echelons? Totally.
— Mary Jander
, ThinkerNet Editor, Internet Evolution