Facebook and Twitter are great for posting cat pictures. But are people really using social media for life-changing communications? Like, if a hurricane comes by and blows down their house?
In a word, yes.
That's why Security First Insurance, a Florida company, deployed software designed to track when its customers make posts on social media or in email related to potential claims. The goal is to get claims resolved more quickly.
"We don't get many Facebook posts or Twitter comments during normal times," Security First COO Werner Kruck said in an interview. "People don't really care about their homeowner insurance company when everything is fine. But it goes the other way when a hurricane strikes, and you have a claim or loss."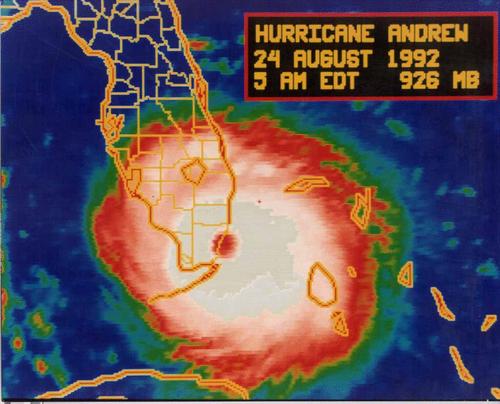 In the past, customers submitted claims mostly by phone, and sometimes by email. But when disaster strikes, people are desperate and use any means available to get through to their insurance company. That often means posting a question or comment on the company's Facebook page or Twitter feed. After all, even people who've lost everything else to a disaster still have smartphones in their pockets.
Security First is using big-data cloud social media analytics software from IBM and partner Integritie to analyze incoming messages sent by email and social media using text mining, text analytics, and natural language processing to detect words that convey distress or identify significant property damage.
Security First, headquartered in Ormond Beach, Fla., has about 180,000 customers.
Florida has more people and property exposed to hurricanes than any state in the country, averaging 12 government-named storms and nine named hurricanes annually, IBM said.
During a typical month, Security First processes a relatively small number of claims -- about 700 for damaged property and possessions, less than 1 percent of its customer base, IBM said in a statement. However, that number explodes in the aftermath of a hurricane, to tens of thousands per day.
During a weather emergency, having a sole marketing person at a console monitoring social media doesn't give Security First the responsiveness it needs. But the SMC4 software categorizes social media and email messages to determine whether they're related to claims. The software assigns each message a priority, then routes the message to the appropriate person in the company call center.
"Rather than having just one person at a console, we have as many as we need," Kruck said. Call center staff are categorized by area of business competency, and which social media and email feeds they can respond to. Security First can then devote more people to social media during emergencies. A few core staff use the software regularly, and about 16–18 additional people are trained to use it in case of disaster, Kruck said.
"We have the leverage to have multiple people respond. And we keep track of everything, so if someone posts something and deletes it, we still have it," Kruck said. Communications are stored in an IBM database that's admissible in court, so there's no question that Security First might have altered messages.
The software has been in place about two years, including earlier versions. Security First worked with its vendors to refine the software, including observing response to superstorm Sandy in the New York metropolitan area. The latest version has been in place since late April, said Security First VP Marketing Marissa Buckley in an email. The software has yet to be battle-tested; Florida hasn't had a hurricane since 2005.
The SMC4 software also monitors messages posted to Facebook for profanity and other objectionable content, and can delete the messages or hide and record them. Likewise, it monitors outgoing messages from Security First for inappropriate content.
Social media software like SMC4 isn't just useful for the insurance business, Kruck noted. Any company or organization might see a sudden spike in social media activity if it gets a lot of publicity, particularly if that publicity is bad.
Related posts:
— Mitch Wagner




, Editor in Chief, Internet Evolution