It didnít take long before the news and announcements started flying this morning here at IBM Impact 2013.

Me, I was busy sitting in the opening general session, taking notes and trying to get a sense of the big picture for IBM Impact 2013. Iíll have a debrief on that later, after Iíve done my first few interviews at the IBM Impact TV stage. But in the meantime, one of the first headlines: IBMís Smarter Planet strategy took a major step forward today with the introduction of IBM MessageSight, a new appliance designed to help organizations manage and communicate with the billions of mobile devices and sensors found in systems such as automobiles, traffic management systems, smart buildings, and household appliances. Over the next 15 years, the number of machines and sensors connected to the Internet will explode. According to IMS Research, there will be more than 22 billion web-connected devices by 2020. These new devices will generate more than 2.5 quintillion bytes of new data every day, while every hour, enough information is consumed by Internet traffic to fill 7 million DVDs. Building on the Message Queuing Telemetry Transport (MQTT) technology, IBM MessageSight delivers the performance, value, and simplicity that organizations need to accommodate the growing multitude of mobile devices and sensors. This enables large volumes of events to be processed in near real time, allowing organizations to consolidate all of the information in one place and more easily glean insights to make better business decisions. IBM MessageSight is capable of supporting one million concurrent sensors or smart devices, and can scale up to 13 million messages per second. The ability of IBM MessageSight to handle and route tremendous volumes of messages makes it ideal for use by governments and organizations looking to connect and infuse intelligence into cities and across industries such as automotive, healthcare, and finance. As an example, an automotive manufacturer can use IBM MessageSight to help manage the features and services of its automobiles. With thousands of sensors in each car, a dealer can now be notified when a ďcheck engineĒ light turns on in a specific car. Based on the information transmitted by the engine sensor, the dealer could then notify the owner that there is a critical problem and they should get their car serviced immediately.
The ThinkerNet does not reflect the views of TechWeb. The ThinkerNet is an informal means of communication to members and visitors of the Internet Evolution site. Individual authors are chosen by Internet Evolution to blog. Neither Internet Evolution nor TechWeb assume responsibility for comments, claims, or opinions made by authors and ThinkerNet bloggers. They are no substitute for your own research and should not be relied upon for trading or any other purpose.

previous posts from Todd Watson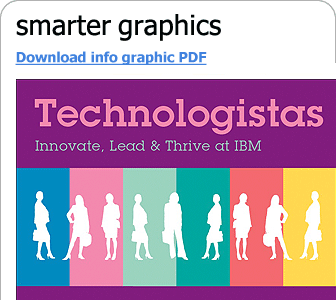 an IBM information resource


an IBM information resource

Expert Integrated Systems: Changing the Experience & Economics of IT

In this e-book, we take an in-depth look at these expert integrated systems -- what they are, how they work, and how they have the potential to help CIOs achieve dramatic savings while restoring IT's role as business innovator.
READ THIS eBOOK


your weekly update of news, analysis, and
opinion from Internet Evolution - FREE!
REGISTER HERE



Wanted! Site Moderators

Internet Evolution is looking for a handful of readers to help moderate the message boards on our site – as well as engaging in high-IQ conversation with the industry mavens on our thinkerNet blogosphere. The job comes with various perks, bags of kudos, and GIANT bragging rights. Interested?

Please email: moderators@internetevolution.com