IBM's vice president for IBM Software Marketing in our Global Growth Markets organization, Steve Wilkins, has a unique perspective on the Asia/Pacific region, and was also instrumental in helping make the IBM InterConnect event a reality here in Singapore.

Steve Wilkins is the vice president for IBM Software Marketing in its Global Growth Markets organization, where he is responsible for all marketing of the IBM Websphere, Tivoli, Information Management, Rational and Lotus brands, generating leads via advertising, the Web, events, and direct marketing in Asia -- Korea, China, India, ASEAN, and Australia -- and with colleagues in other growth markets in central and eastern Europe, the Middle East and Africa, and Latin America.
The last time I saw Steve, we were sharing a cab in Seoul, South Korea, comparing notes about our respective BlackBerry Bolds and various mobile travel applications we had been trying, to help us maintain our sanity while on the road.
That was only a short two years ago, and the fact that neither of us continues to carry the Bold says more about just how fast the market is moving, in Asia and beyond, than can I! (We both carry iPhones these days, along with my newfound Nokia 1280 "global" phone acquired here in Singapore this week.)
I sat down with Steve here in Singapore to get the lowdown on the Asia/Pacific market. Steve offered insights ranging from the slowdown and structural shifts we're witnessing in China (shifts that are creating massive new economic opportunity for individuals and businesses alike) to the ability of Asia/Pacific telecommunications providers to keep pace with the massive growth in mobile computing in the region!
Thanks again to Steve for taking the time to share his wisdom and insights about this incredibly exciting area of the globe, one that offers massive opportunity but which also requires close attention be paid to the idiosyncratic needs and customs of the various countries that the region constitutes.
You can see our interview here.
The ThinkerNet does not reflect the views of TechWeb. The ThinkerNet is an informal means of communication to members and visitors of the Internet Evolution site. Individual authors are chosen by Internet Evolution to blog. Neither Internet Evolution nor TechWeb assume responsibility for comments, claims, or opinions made by authors and ThinkerNet bloggers. They are no substitute for your own research and should not be relied upon for trading or any other purpose.

previous posts from Todd Watson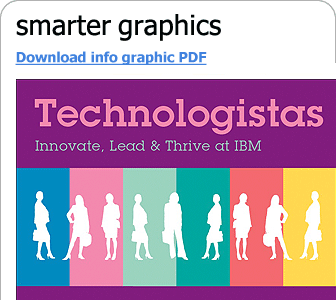 an IBM information resource


an IBM information resource

Expert Integrated Systems: Changing the Experience & Economics of IT

In this e-book, we take an in-depth look at these expert integrated systems -- what they are, how they work, and how they have the potential to help CIOs achieve dramatic savings while restoring IT's role as business innovator.
READ THIS eBOOK


your weekly update of news, analysis, and
opinion from Internet Evolution - FREE!
REGISTER HERE



Wanted! Site Moderators

Internet Evolution is looking for a handful of readers to help moderate the message boards on our site – as well as engaging in high-IQ conversation with the industry mavens on our thinkerNet blogosphere. The job comes with various perks, bags of kudos, and GIANT bragging rights. Interested?

Please email: moderators@internetevolution.com