If you were off the grid last week celebrating the July 4th holiday, there were some important fireworks in the ongoing Viacom -- Google/YouTube litigation you may have missed -- even though you're not likely to miss the aftershocks.
Judge Louis Stanton of the U.S. District Court in New York, who is presiding over the litigation, handed down an opinion that granted and denied some of what each party was requesting. The opinion is here. I have read it and below is my synopsis (remember I'm not a lawyer):
Table 1: The Latest Ruling

| | | | |
| --- | --- | --- | --- |
| Viacom motion | | | Opinion |
| | | | |
| 1 | Production of Google's search code to support Viacom's allegation that Google/YouTube modified its code to faciliate the location of Viacom's infringed content | | Denied |
| | | | |
| 2 | Production of Google/YouTube's "Video ID" code to support Viacom's allegation that Google/YouTube could have done more to control infringement | | Denied |
| | | | |
| 3 | Copies of all videos once available on YouTube, but later removed, to help Viacom identify which of them infringe their copyrights | | Granted |
| | | | |
| 4 | Production of YouTube's "Logging" database, which includes user's unique login ID, time each video was watched, IP address, and the video's identifier, all to help Viacom compare the attractiveness of allegedly infringed videos with that of non-infringed videos | | Granted |
| | | | |
| 5 | Production of "User" and "Mono" databases, which include information about all YouTube videos, including user-supplied title and keywords, public comments, whether it was flagged as inappropriate, whether administrative action was taken in response, whether user who posted it was terminated -- all to help Viacom, among other things, to find further evidence that Google/YouTube knew or should have known about the infringing activity | | Denied |
| | | | |
| 6 | Production of the Google Advertising Schema to help Viacom show what Google/YouTube could have known about how their ad revenues were associated with infringing content | | Denied |
| | | | |
| 7 | Production of Google Video Schema to help Viacom show that Google/YouTube were aware of infringements and had the ability to control these infringements | | Granted |
| | | | |
| 8 | Production of all copies of videos marked "Private" but which may have been shared with the public while evading detection by content owners, to help Viacom properly argue their construction of the Electronic Communications Privacy Act | | Denied, except to extent of providing "non-content" data about these videos |
The fourth item is the one that has attracted the most attention and controversy. Privacy advocates are ballistic that granting access to YouTube's database is a violation of users' privacy rights. A cottage industry of ridicule has broken out across the blogosphere regarding whether the 80-year-old Judge Stanton is sufficiently tech literate to grasp online privacy concerns. Many believe Viacom will use the data to sue individual users for viewing pirated copies of Viacom's programs on YouTube.
Like everyone else, I'm concerned about privacy and recognize that Judge Stanton has moved this case into some very slippery territory. Yet, at a higher level, I'm feeling some resentment toward Google and YouTube, especially given Google's famous "do no evil" mantra.
There is no question that these companies knew pirated versions of key programs from Viacom (and others) were showing up on YouTube, yet months went by without them candidly addressing the issue and doing something sufficiently proactive about it. As a result, YouTube's users -- courtesy of Judge Stanton's decision -- have been dragged into this morass. That's a real problem for everyone. I for one believe that when we use various Websites, there is an implicit and explicit understanding that our privacy will be aggressively safeguarded.
While sites have a right to defend their business practices based on their interpretation of the existing laws, they need to balance this by considering what impact their actions may ultimately have on their users. Each of us has our own interpretation of what Google/YouTube could have or should have done to protect Viacom's and others' copyrights. But Judge Stanton's decision shows that the extent of YouTube users' privacy protection is now entirely up to his interpretation.
— Will Richmond, Editor/Publisher, VideoNuze
The ThinkerNet does not reflect the views of TechWeb. The ThinkerNet is an informal means of communication to members and visitors of the Internet Evolution site. Individual authors are chosen by Internet Evolution to blog. Neither Internet Evolution nor TechWeb assume responsibility for comments, claims, or opinions made by authors and ThinkerNet bloggers. They are no substitute for your own research and should not be relied upon for trading or any other purpose.

previous posts from Will Richmond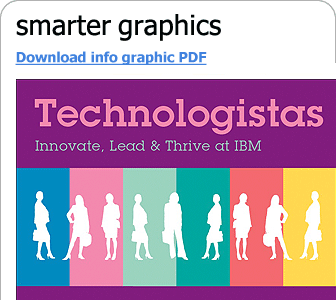 an IBM information resource


an IBM information resource

Expert Integrated Systems: Changing the Experience & Economics of IT

In this e-book, we take an in-depth look at these expert integrated systems -- what they are, how they work, and how they have the potential to help CIOs achieve dramatic savings while restoring IT's role as business innovator.
READ THIS eBOOK


your weekly update of news, analysis, and
opinion from Internet Evolution - FREE!
REGISTER HERE



Wanted! Site Moderators

Internet Evolution is looking for a handful of readers to help moderate the message boards on our site – as well as engaging in high-IQ conversation with the industry mavens on our thinkerNet blogosphere. The job comes with various perks, bags of kudos, and GIANT bragging rights. Interested?

Please email: moderators@internetevolution.com