Research indicates 90 percent of Internet businesses fail, but even for those businesses that apparently succeed, users experience their websites, and online processes can have major repercussions.
The tough thing for IT is that many poor end user e-commerce experiences have nothing to do with any actions technology pros can take on the corporate network. This is because there are numerous performance obstacles on the Internet itself, outside corporate network walls, that can damage system performance.
Of course, end customers of an online business donít see it this way. And they donít care, either. They only know the companyís website is responding slowly. This leads to customer dissatisfaction and even website abandonment.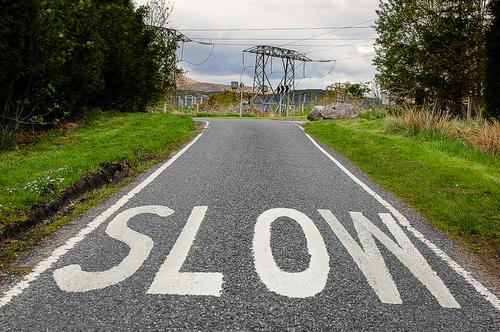 For companies, the risk of poor customer perception is great. Ultimately, substandard end-to-end performance of customer-facing sites directly impacts the bottom line.

Take for instance, the case of a major hospitality chain that was losing revenue in China. The company had excellent accommodations, but was losing business to competitors within the country. As it analyzed the situation, the company saw website traffic was being impacted by latency created by the ďGreat Firewall of China.Ē In addition, shutdowns impeded or delayed customers from making reservations on a system that was based in a datacenter in the US.

To solve the problem and improve sales, the company made a strategic decision to split off part of its reservations system so it could operate a datacenter within China itself, thereby avoiding the Chinese firewall.

In another case, a Singapore-based supplier of ocean transport services for liquefied petroleum gas had offices in Monaco, Bermuda, Reunion, Mauritius, and Bangladesh. The company couldnít consistently provide quality video conferencing or mission-critical desktop applications to its remote offices, which often found themselves without service when lines dropped or calls froze. The supplier added a WAN Optimization in the Cloud (WOC) service that gave it a better way to implement Quality of Service (QoS) for the network. It could then analyze the last mile of Internet service into various drop-off points to offices.

Increasingly, companies are looking for tools and services that can help expand their network visibility beyond that which they directly control in corporate networks. This visibility could extend to overall Internet performance if the companies are global. Internet-wide monitoring tools and services would also assist companies in detecting or forecasting problem areas for Internet traffic so they could hopefully work around them.

An example would be an Internet diagnostics report that repeatedly shows poor performance over the network of a particular Internet Services Provider. If there is an alternate ISP that services the affected geographic region, corporate IT could move some traffic to this second provider. In other cases, more severe measures like finding a local datacenter to host corporate apps in an impacted region, might become a necessity. In all cases, IT must build out its risk management and disaster recovery plans, because the network under management would extend beyond corporate walls, to where it was also outside of ITís direct control.

IT managers are by nature risk averse and conservative in their network approaches, so it is an uncomfortable idea to consign certain areas of network performance to the outside Internet. But it is also in these managersí best interests to be proactive because increasingly, their businesses -- and their customers -- will demand it.

Related posts:

— Mary E. Shacklett is president of Transworld Data