When Google announced its Google Fiber project in 2010, Kansas City triumphed over 1,100 other US town and city applicants for a new high-speed Internet service that ran at speeds 100 times faster than what most Americans have access to. But, while the Google project didnít bring high cyber-speeds to outlying areas like North Kansas City, it didnít discourage the North Kansas City Public School District from pursuing its own Internet initiatives.
Struggling with a 250 megabit connection that supported more than 15,000 computer devices and 6,000 cloud-based student laptops, North Kansas City Schools saw online schoolwork grind to a near halt during peak usage hours. It was then that DataShack, a local data warehouse company, and liNKCity, North Kansas Cityís fiber communications utility, donated a gigabit of bandwidth to the district to improve Internet access at 35 educational sites.
Yet North Kansas City Schools didnít stop there. Understanding that many students take the bus to go on lengthy field trips, the district wanted to optimize learning time. It decided to outfit four school buses in a pilot project that tested 4G WiFi communications on the buses. The goal was to give students more opportunity to do online homework and to communicate with teachers, making the studentsí in-transit time more productive.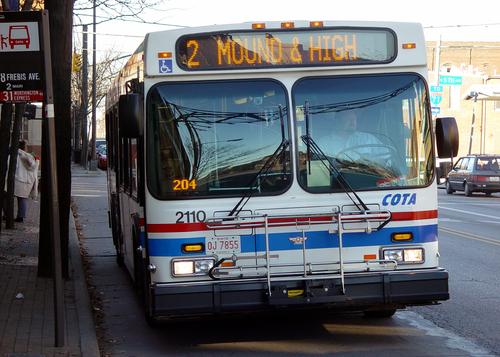 Companies with employees who are using online learning programs would like to do the same. Most do not operate transit systems like school buses -- but they have employees who take public transit to commute to and from work. Most of these employees must find time to do their work-related coursework outside the office, so a natural place for completing online studies would be on the bus, train, or subway.

How significant is this?

Recent US Census data indicates that commuters who spend more than 90 minutes getting to work hover around 4 percent in metro areas like San Francisco, New York, Washington, and San Jose, Calif. This doesnít begin to account for many more who use (or would consider using) public transit for commutes of at least 30 minutes if there were free WiFi.

Most public transit commuters would prefer to spend their time in transit using the Internet, according to May 2013 DePaul University Study. WiFi access on public transit could become a real differentiator -- and a deciding factor -- as to whether people ride the bus, subway, or train at all.

There are 22 cities in the US that each have five or more Fortune 500 companies. These businesses pay taxes and boost local economies by providing employment -- and they could easily press for services like Internet-equipped mass transit that would enable employees to be more productive.

Transit companies are getting the message.

The New York Metropolitan Transportation Authority (MTA) and Transit Wireless recently made available wireless and WiFi service at 36 New York City subway stations, the first phase of a plan that will ultimately equip 277 subway stations with cyber-access.

Free transit WiFi on the bus is also available in Boston; sections of the San Francisco Bay Area; and on various transit services in Miami; Durham, North Carolina; Utah; and Kansas City.

Is this a trend?

Some mass transit systems are struggling with the startup costs of offering Internet, but one thing is certain: Onboard Internet access builds ridership -- and ridership keeps the wheels turning.

Related posts:

— Mary E. Shacklett is President of Transworld Data