Years after the safety of cellphones first came under scrutiny, questions still remain about whether the ubiquitous devices cause brain cancer. Look around any street, mall, or airport and it appears most users are unconcerned.
In 2012, there were 327,577,529 cellphones in use in the United States, and the Cleveland Clinic reported that fewer than 40,000 Americans were annually diagnosed with primary brain tumors. In Italy last year, 88,580,000 cellphones were in use -- but it didn't stop Italian businessman Innocente Marcolini from suing cellphone makers when he developed a brain tumor.
"The biggest problem we have is that we know most environmental factors take several decades of exposure before we really see the consequences," said Dr. Keith Black, chairman of neurology at Cedars-Sinai Medical Center in Los Angeles.
It can take 40 to 50 years for brain cancer to manifest. And if there is a link between mobile phone use and certain types of cancer, it is certainly too early to confirm it beyond a doubt, some experts say. This is the line where health and safety advocates and the mobile phone industry line up against each other.
"In science news as in life, timing is everything," wrote Dr. Devra Davis, who researched links between cancer and cellphones. She continued:
As soon as the World Health Organization International Agency for Research on Cancer expert review declaring cell phone radiation a 'probable human carcinogen' just like lead, DDT, and jet fuel -- was drafted in 2011, the global multi-trillion dollar cell phone industry set up a quarter of a billion dollar defense fund to produce and promote science that would discredit the WHO. Whenever a report pops up questioning cell phone safety, a contrary report stands ready in the wings to cast doubt about its legitimacy.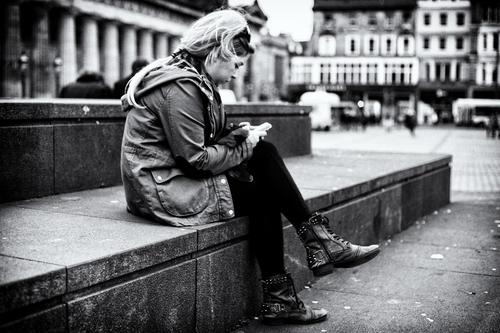 University of Washington researcher Dr. Henry Lai understands this first-hand.

Lai and fellow researcher Narendra Singh were studying the effects of non-ionizing microwave radiation (the radiation found in cellphones) on the DNA of rats, and found that rat brain cell DNA was damaged or broken by exposure to the radiation. Initially, Lai and Singh had accepted $25 million in research funds from Wireless Technology Research (WTR), but the scientists' research uncovered the DNA link. The discovery was followed by a WTR memo to then-UW President Richard McCormick to fire Lai and Singh. "This shocked me," Lai said, "The letter trying to discredit me... As a scientist doing research, I was not expecting to be involved in a political situation. It opened my eyes on how games are played in the world of business."

The situation is hauntingly reminiscent of the research and debates over cigarettes that occupied much of the 20th century. Evidence that smoking could be harmful began to surface with health problems in the 1930s, but it wasn't until 1964 that a formal government report was issued and that steps began to be taken.

However, what is different is that there are many benefits and life improvements that wireless mobile technology brings. One key is for cellphone makers to invest more resources into making mobile devices safer while they also continue to invest in devices that deliver more functions and features. Mobile phone users can also do their part by adopting safe usage habits, such as holding the phone away from the body, not carrying it in their pockets, texting instead of phoning when possible, keeping phones fully charged, and limiting children's cellphone use, experts advise.

Related posts:

— Mary E. Shacklett is president of Transworld Data.