Energy consumption is a primary contributor to global warming. At the end of 2012, 40 percent of energy consumption in the US came from commercial and residential buildings.
Energy hits household wallets, too. The average US household spends more than $2,000 per year on it. But we are making progress in our home energy management.
Last year, Parks Associates projected that 60 percent of US homes will have some kind of energy management in place by 2020, with households saving up to 20 percent on energy bills. Yet Neil Strother, an analyst at Pike Research, told The New York Times that less than 1 percent of American households had a home energy monitoring system at the end of 2011.
The hesitation in adopting home energy monitoring hasn't come from lack of technology. Many consumers initially took advantage of federal tax credits that can cut energy bills by as much as 40 percent. They reinsulated their homes or designed them for energy efficiency. Some took advantage of rebates offerd by retail and utility companies for energy-conserving appliances.
Those efforts have made a difference. The average US household's annual energy consumption was pushing 120 million BTUs in 1980. By 2009, that figure had dropped to 90 BTUs.
Some consumers, like Max Dunn of San Jose, have used home monitoring technology to assist them with energy management. Dunn told the NYT that he has an energy monitor on his kitchen countertop, and that he has lowered his energy bills by up to 30 percent per month.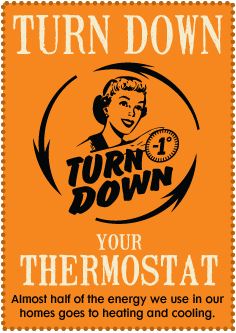 But most stakeholders that have launched home energy monitoring pilots (like utility companies) have found consumer adoption to be slow and cautious.
"We have been conducting pilots, and one of the key things we want to know is what the level of consumer acceptance is for home energy monitoring," a West Coast utility manager (who requested anonymity) told me.
The utility was surprised at the results of a pilot study it conducted in one of its most progressive and environmentally conscious districts. It selected this district because it believed these customers would embrace green technology that offered two-way communications and collaboration between the utility and the household. The utility would know enough about a household's energy use patterns that it could auto-set parameters for when lights would be turned off or on or when appliances would be activated based on peak energy load management (and cost of energy) across the grid during the course of the day.
"What we encountered was pushback," the manager said. "While they were excited about home energy management and monitoring, consumers also felt it was an invasion of their privacy for the utility to be monitoring their homes."
It seemed that consumers wanted other choices. That means businesses targeting this segment may need to revise their services and products. That might include home thermostats that don't monitor your coming and going but can preset temperatures based on when you are at home or at work. It could also be that most of us already have enough to monitor, so an old-fashioned thermostat with new software and buttons is adequate.
However, for big-picture energy management that also affects the entire grid's efficiency, we need much more than fancy thermostats. Utilities, energy-oriented businesses, and government agencies must provide corporations and consumers with more education and better monitoring technologies.
Assuming that energy monitoring and automation can be balanced with consumer concerns about privacy and control, automated energy monitoring could provide bidirectional communications one day between the home and the utility power grid. These systems not only would monitor and manage energy, but also could let consumers manufacture their own energy at home (perhaps via solar panels) and sell it to the grid. These two-way systems are the ultimate goal of 360-degree energy information exchange.
Related posts:
— Mary E. Shacklett is president of Transworld Data