Seniors should stay in their own homes as long as they can. After all, it makes many older people happy and saves employers, government, and healthcare agencies trillions of dollars. Technologies, especially emerging Internet of Things (IoT) solutions, are paving the way.

Almost three quarters of seniors interviewed by the AARP want to remain in their homes for as long as possible, and more than 60 percent would like to remain in their local communities for the foresseable future, according to the recent "Home and Community Preferences of the 45+ Population" study.

Children also want mom and dad to stay at home, confirmed a 2011 Metlife study. It revealed that almost 10 million adults aged 50 or over were caring for elderly parents.

To help this happen, the government's CHOICES program, which states like Tennessee and Arkansas are implementing, establishes overall management and coordination for every aspect of senior healthcare and daily living -- at home.

But facilitating stay-at-home options for the elderly also depends on Internet-enabled technologies. These systems control home environmentals, issue medical alerts, and help older citizens maintain their independence and quality of life. As in-home WiFi and more IoT device enablement occurs, in-home life assistance technologies (like robots) can also come to the aid of elderly and disabled residents.

What are home life assistance systems delivering today -- and what are we likely to see in the future?

Already, robotic cleaners vacuum carpets and mop up floors at the push of button; temperature-activated water flow reducers shut off water from sinks or showers if it gets too hot. Stovetop burner systems turn off if they overheat.

In other cases, the elderly are taking charge of themselves by forming local communities where they can watch over each other and pool resources.

End-to-end situation monitoring is the key because no one can be there all the time.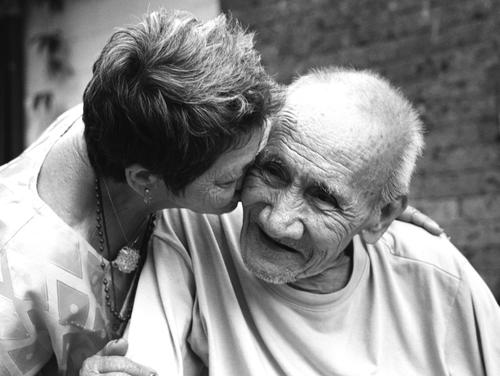 Technology answers the challenge with sensors that track daily routines and send automatically generated emails and alerts to caregivers and loved ones when there is a significant deviance in household activity. This can be a household sensor that monitors and reports whether a refrigerator door is left open for days, or a shower that continuously runs, or other activities that suggest a disruption of normal activity.

There are also automated health monitoring systems for heart conditions and diabetes, and even IPTV, where the elderly and their caregivers can continuously touch base with each other.

A logical next step is an IoT home management system that manages the total needs of an elderly household -- including bill payments, day-to-day life activity monitoring, health and medicine monitoring, appointment management, and household systems management (to check whether temperature sensors on stovetops, robotic cleaners, and automated stair climbing systems are in working order, for example).

We are not close to this end-to-end automation today, but plenty of minds are focused on it. Aging Baby Boomers and concerned offspring, the burden on Medicare and Social Security, and the costs to private business are forcing this subject to the forefront of many innovative minds. Adults who care for their aging parents lose $3 trillion in wages, pensions, and social security benefits because of either leaving the workforce or reducing their time at work, MetLife estimated.

The drive for elderly independence and the ability to safely stay at home are motivating more of us to agree with elderly stay-at-home advocate Tamara Bliss, president of Newton at Home (founded for Newton, Mass. residents).

"There may be good reasons to move to a retirement community," said Bliss, ďbut not being able to get that big trash can from the basement to the front walk should not be one of them."

Related posts:

— Mary E. Shacklett is president of Transworld Data