Social media has been with us for a decade -- but employer policies and the law are anything but firm about the most appropriate usage of this powerful tool.

Today, I am going to explore three employee social media scenarios in business and then follow with best-practice suggestions for employer social media policy.

Employee hiring
In a 2012 CareerBuilders survey, 27 percent of companies responding said that they used social media to research job candidates. Of these, 65 percent checked the candidateís Facebook profile, 64 percent checked the LinkedIn profile, and 16 percent checked Twitter feeds. Some companies acknowledged they had refused to hire because of what they discovered. For instance, 49 percent said they didnít hire a candidate because they found inappropriate photos. Forty-five percent declined to hire because they found the candidate was sharing information about drug use or drinking. Thirty-five percent said they didnít make a hire because of an applicantís poor communications skills; 33 percent said applicants had disparaged past supervisors; and 28 percent said they refused to make a hire because they found an applicant made derogatory remarks about race, gender, or religion.

The message to job applicants is clear: If youíre concerned about what a potential employer thinks about you, donít put anything on the Internet that can harm your chances of securing employment.

At the same time, however, there is movement afoot to legally protect job seekersí First Amendment free speech rights. In Wisconsin, two bipartisan lawmakers want to prevent colleges and employers from demanding access to and perusing job applicants' private social media accounts, although companies can look at public postings applicants make online. Wisconsin joins California, Delaware, Illinois, Maryland, Michigan, New Jersey, Arkansas, New Mexico, and Utah in the effort.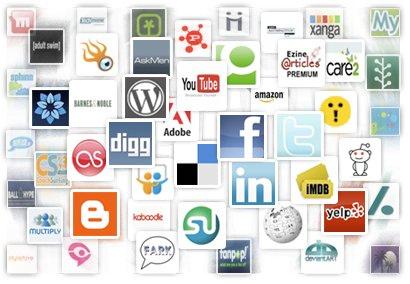 Legally, the decision line is trending toward protection for information that individuals declare and secure as private, and no protection for information that is publicly stated and disseminated -- but the process is still under legal and legislative review.

Employee and supervisor sniping
In 2011, a Connecticut ambulance company reached an agreement with the National Labor Relations Board to settle with an employee the company had terminated because the employee posted negative remarks about her supervisor on her Facebook page. The NLRB maintained the Facebook page was private and protected.

In 2013, an executive at a company that owned a chain of saloons was sued for violating the Fair Labor Standards Act when the executive and one of her managers retaliated on the companyís website with negative statements about employees who were suing the company under the Fair Labor Standards Act. The employees responded by filing retaliation lawsuits. The lawsuits are in process and havenít been decided yet -- but itís clear that employers should take steps so that this kind of online activity is precluded altogether.

Damaging the company
When healthcare employees post patient information that is supposed to remain private, it damages your brand and your reputation -- but you have to prove it.

When employees bash customers via social media or make racial remarks online, they can be subject to company discipline and even dismissal -- but corporate policy must clearly tell them these types of behaviors are subject to discipline and/or dismissal.

Many companies learn these facts of life the hard way, but more are wising up by articulating a set of social media policies for employees and supervisors, which they publish in employee handbooks, teach to new hires during orientation training, and retrain to existing employees on an annual basis.

What to do now
With social media policy and law-making still in flux, employers should take the initiative with social media.
First, develop corporate social media behavior guidelines. Have legal counsel review it and your board approves it. Guidelines should be proactively communicated to employees and managers.
Second, avoid using social media as an initial resume screening device. The information it carries could be inaccurate or misleading.
Third, train your managers and supervisors in how to deal with inappropriate employee social media comments about management. If managers and supervisors who are supposed to set examples let their tempers fly and fire back at employees online, the company will have little leverage if a case goes to court.
Related posts:
— Mary E. Shacklett is president of Transworld Data