Enterprises are investing major IT dollars into communications and networks in 2013, making it perhaps the most aggressive network-related spending that I have seen in recent years. It's all boiling down to one thing: Companies -- whether they are large, medium, or small -- are recognizing that the ability of the network to handle their daily communications and transportation of big-data has the power to differentiate them competitively.
This is where Internet2 comes in -- a not-for-profit government and research consortium that was originally formed by US educational institutions in 1996, but that now teams with for-profit technology purveyors such as Cisco, Ciena, Juniper Networks, IBM, HP, and others in new technology development partnership.
Between January 13 and 18, an Internet2 community of more than 450 US and international technology companies met in Hawaii to discuss next-generation Internet technologies that would further big-data transport and collaboration in science and higher education. The meeting (and the agenda) are significant for enterprise IT leaders who are now aggressively plugging network enhancements into their project schedules at the same time that they are more fully incorporating network expansion outside of enterprise walls into their IT roadmaps. The reasons are two-fold:
While some enterprises have deep pockets, most are steering away from internal ďresearch and build itĒ approaches to networks -- and they depend on organizations like Internet2 and its industry collaborators to perfect and commercialize next-gen Internet networks.


These same enterprises rely on brand-name communications providers to commercialize nextgen solutions through standardization and integration that enterprises then adopt.
Accordingly, it's important for enterprise technology roadmap planners to know where Internet2 is headed in its research and development.
The January Internet2 conference made several key statements:
Videoconferencing. New work is proceeding to use National Research and Educational Networks (NRENs) as national exchanges for unified communications to improve the quality and build use cases for videoconferencing as an active collaboration tool between organizations around the world. If the initiative is further commercialized to where private enterprises can subscribe, this could make video conferencing a bigger player in corporate communications than it is today.

Man-machine communications. In one Internet2 2012 project, an operator 1,800 kilometers away from a robot could interact with the robotís controller and successfully move the robot. Interaction was achieved along with real-time, high-quality video over a 40G (gigabits per second) connection. Commercialized, this capability could further enhance telesurgery, and other Internet of things (IoT) technologies that require the interaction of man and machine at great distances.
Software, not hardware. This will transform next-gen networks into open, multi-vendor, programmable environments, but the technologies expected to effect the transitions (such as Openflow) are still in stages that are premature for commercialization. The technologies will make network management easier.

Big-data research is likely to focus on better integrating large network bandwidth by navigating through security, and directly interacting with big-data applications to provide the network and app performance that will be needed in the future.

The future also portends a 100G network with initial work consisting of a 100G wavelength net between Chicago and Indianapolis that links into Internet2ís 100G network. Expansion of this network could one day enable rapid sharing of big data, much of it generated by IoT appliances.
The takeaway for enterprises is that while these network technology projects are not widely deployed today, they provide future insights that IT roadmap planners should be cognizant of in order to wisely prepare their IT projects and investments over the next three years.
— Mary E. Shacklett is president of Transworld Data
Related posts:
Channel: Consumer Internet, Digital content & entertainment, Enterprise IT, Personalization & privacy, Security, Telecom infrastructure, Telecom services, Web 2.0
Tags: Access technologies, Americas, Blogs, Cloud ...
The ThinkerNet does not reflect the views of TechWeb. The ThinkerNet is an informal means of communication to members and visitors of the Internet Evolution site. Individual authors are chosen by Internet Evolution to blog. Neither Internet Evolution nor TechWeb assume responsibility for comments, claims, or opinions made by authors and ThinkerNet bloggers. They are no substitute for your own research and should not be relied upon for trading or any other purpose.

previous posts from Mary E. Shacklett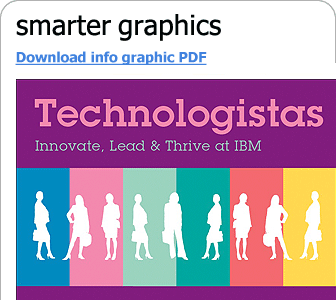 an IBM information resource


an IBM information resource

Acquire, Grow & Retain Customers: The Business Imperative for Big Data & Analytics

Find out how to use big data and analytics to change how your business interacts with customers by incorporating all sources of data to help forge long-term relationships and realize value. A holistic view of the customer, made possible by big data and analytics, ensures unique experiences and personalized communications.
READ THIS eBOOK


your weekly update of news, analysis, and
opinion from Internet Evolution - FREE!
REGISTER HERE



Wanted! Site Moderators

Internet Evolution is looking for a handful of readers to help moderate the message boards on our site – as well as engaging in high-IQ conversation with the industry mavens on our thinkerNet blogosphere. The job comes with various perks, bags of kudos, and GIANT bragging rights. Interested?

Please email: moderators@internetevolution.com