In the age of mobile and Web-based applications, enterprises need mainframes more than ever, and IT must be ready to ensure that mainframe data is integrated effectively with the Web.
Seventy percent of the world's mission-critical applications run on mainframes. This is partly the legacy of code and applications that have run nonstop and nearly flawlessly on mainframes for 30-40 years. But equally important is the mainframe's staying power.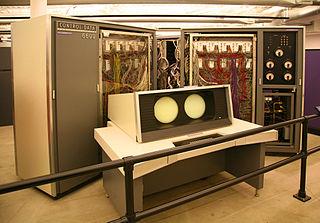 The mainframe has continually reinvented itself. Today it is a premier virtualization platform, and no other enterprise computing environment provides the transaction throughput, reliability, resiliency, and security to match it. This is why transaction-intensive industries like insurance, banking, financial services, telecommunications, and retail rely on it.
The mainframe also has morphed into a dual-engine workhorse that can support both real-time transaction processing and business analytics.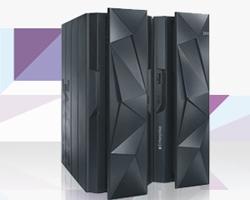 If a bank or a retailer wants to go mobile -- or boost its e-commerce capabilities on the Web -- it must make available on the Web the data that resides in mainframe databases and is accessed via transaction processing software.
Most enterprises have already integrated mobile/Web and mainframe platforms to perform these operations, but as customers continue to demand even faster, better service, IT needs the ability to monitor, fine-tune, and (if necessary) troubleshoot so transactions are working optimally at all times. The only way IT can do this is through IT infrastructure software that can give IT an end-to-end view of everything happening within a transaction, from the customer point-and-click at the edge of the network to when the transaction enters the mainframe and then the response to the customer.
Many datacenters lack this end-to-end visibility, and this impedes their ability to guarantee speed and success for the end customer experience. Fortunately, enterprises can improve end-to-end transaction visibility.
First, assess the technical toolsets that your IT staff uses for transaction troubleshooting and performance tuning. In many cases, the side of IT that works on distributed systems and the side that works on mainframes use different tools. These tools generate different results and can result in lengthy warroom discussions and finger pointing. Worst of all, they can extend the time it takes to resolve problems.
If your staff is using diverse tools, look for an IT infrastructure toolset broad enough to give a complete view of the transaction, whether it is on the edge of the network, in your x86 servers, or in the mainframe. There are tools out there that offer a unified view of everything that is happening, providing a single version of the truth. This eliminates confusion. Some sites have said problem resolution times have gone from hours to minutes with this approach.
As you are integrating your datacenter platforms, integrate your IT staff. Distributed and mainframe professionals have loyalties to the platforms and methods they use. This can create tensions when they have to work together. To overcome this, the CIO must take the lead by developing interdisciplinary work teams that focus on the end customer, not whose platform is right or wrong.
These might seem like highly technical issues -- and they are -- but the stakes are huge. Enterprises have to provide the level of service their mobile and Web customers expect. If they can't, they will be replaced.
Related posts:
— Mary E. Shacklett, President, Transworld Data