I recently read an article speculating about whether social media are contributing to greater loneliness and turning us into solitary beings. Though Iím a believer in social media and use them for personal and business purposes, the article made me wonder whether thereís any credence to this point of view.
I think there are some instances in which social media can create a sense of isolation. Conversely, there are other occasions when it increases connection to and engagement with others. Iíd go a step further and postulate that, from a business perspective, social media makes us all more connected and engaged in ways that would not otherwise be possible.
These key trends support my viewpoint.
Connection and ďalways onĒ networking: Sites like LinkedIn have been game-changing in allowing us to manage our professional network efficiently. Not only can we stay connected with colleagues, but itís also relatively easy to reach out to others, ask for introductions, and find new opportunities.
Research and information: It is now so easy to find pertinent information and stay current on trends/competitors that we take it for granted. Job seekers can easily find information about a prospective employer via its network or through company review sites like Glassdoor. Conversely, companies can research and get extensive information about prospective employees or vendors. Also, SlideShare provides access to a rich repository of content and research for anyone -- employee or employer.
Integration: Social TV enables networks to integrate social media into their shows, driving participation by viewers. American Idol broadcasts viewer tweets about the judges and celebrity tweets about the contestants. That gives us a voice in real-time. Frito-Lay is looking to increase its social presence by linking consumers to its Facebook page for Lay's potato chips from mobile video ads within Huluís iPhone application.
Mobile: The mobile Internet is the latest and most promising frontier for personalized, location-based offers and information. Businesses can connect with customers with pinpoint precision in ways traditional marketing could only dream about. An example: Best Buy recently said it would start making offers based on the location of the user.
Commerce: The ultimate business outcome is to increase sales and build brand loyalty. Recently, American Express launched Sync, an innovative way to turn Twitter hashtags into automatic discounts. And Pepsi launched Pulse, a social media-driven interactive dashboard for deals and content tied to pop culture. According to Shiv Singh, global head of digital for PepsiCo Beverages, Pulse lets users share content easily on Facebook, Twitter, and Pinterest.
One can debate whether the loss of person-to-person interaction makes us less social. However, it has encouraged brands and consumers to connect with one another in new ways. Businesses have ramped up their social media activities because social networks are where customers spend time.
Social media also can give us better perspective by giving us access to information. Companies are well aware of the downside of ignoring their communities or not being responsive to dissatisfied customers.
I find that Iím far more engaged with a broader group of companies today than I was before social media -- at least when it comes to one community. (After all, you and I might not have crossed paths were it not for Internet Evolution.)
Related posts:
ó Jeff Fleischman, Principal, Blue Panda Interactive
The ThinkerNet does not reflect the views of TechWeb. The ThinkerNet is an informal means of communication to members and visitors of the Internet Evolution site. Individual authors are chosen by Internet Evolution to blog. Neither Internet Evolution nor TechWeb assume responsibility for comments, claims, or opinions made by authors and ThinkerNet bloggers. They are no substitute for your own research and should not be relied upon for trading or any other purpose.

previous posts from Jeff Fleischman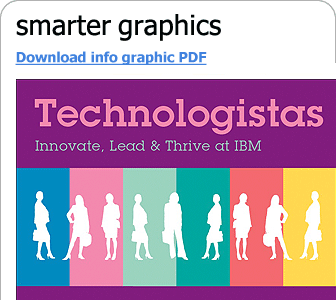 an IBM information resource


an IBM information resource

Expert Integrated Systems: Changing the Experience & Economics of IT

In this e-book, we take an in-depth look at these expert integrated systems -- what they are, how they work, and how they have the potential to help CIOs achieve dramatic savings while restoring IT's role as business innovator.
READ THIS eBOOK


your weekly update of news, analysis, and
opinion from Internet Evolution - FREE!
REGISTER HERE



Wanted! Site Moderators

Internet Evolution is looking for a handful of readers to help moderate the message boards on our site – as well as engaging in high-IQ conversation with the industry mavens on our thinkerNet blogosphere. The job comes with various perks, bags of kudos, and GIANT bragging rights. Interested?

Please email: moderators@internetevolution.com