The following is excerpted from Andrew Keen's latest book, Digital Vertigo: How Today's Online Social Revolution Is Dividing, Diminishing, and Disorienting Us (New York: St. Martin's Press: 2012), which will be released this week.
I had come to London that morning from Oxford, where I'd spent the previous few days at a conference entitled "Silicon Valley Comes to Oxford." This was an event organized by the university's Said Business School in which Silicon Valley's most influential entrepreneurs had come to the closed, haunted city of Oxford to celebrate the openness and transparency of social life in the twenty-first century.
At Oxford, I'd debated Reid Hoffman, the multibillionaire founder of LinkedIn and one of Silicon Valley's most prodigious progenitors of online networks, a brilliant social media visionary known as @quixotic to his Twitter followers. "When I graduated from Stanford my plan was to become a professor and public intellectual," Hoffman once confessed. "That is not about quoting Kant. It's about holding up a lens to society and asking 'who are we?' and 'who should we be, as individuals and a society?' But I realised academics write books that 50 or 60 people read and I wanted more impact."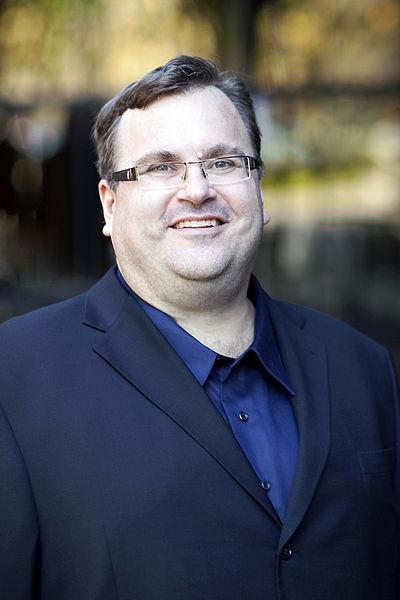 To get more impact, Reid Hoffman dramatically magnified the lens with which we look at society. Instead of writing books for 50 or 60 people, he created a social network for 100 million people that is now growing by a million new members every 10 days. Today, every second, a new person joins LinkedIn -- meaning that in the time it's taken you to read this paragraph, @quixotic has had an impact on another 50 or 60 people around the world.
No, a Don Quixote tilting at windmills he certainly isn't. Indeed, if social media -- what @quixotic has dubbed "Web 3.0" -- has a founding father, it might be Hoffman, the suitably cherubic looking early-stage "angel" investor whom San Francisco Magazine identified as one of Silicon Valley's most powerful "archangels," Forbes ranked third in its 2011 Midas List of the world's most successful technology investors, the Wall Street Journal described as "the most connected person in Silicon Valley," and The New York Times crowned, in November 2011, as the "king of connections."
The Oxford- and Stanford-educated entrepreneur, now a partner in the venture capital firm of Greylock Partners and a multibillionaire both in terms of his dollar net worth and his global network of business and political relationships, saw the social future before almost anyone else. "Looking back on my life I've come to realize that what I am most driven by is building, designing, and improving human ecosystems," Hoffman confessed in January 2011. And, as an architect of "prime human ecosystem" real estate for the 21st century, @quixotic has become one of the wealthiest and most powerful men on earth.
Grasping the Internet's shift from a platform for data to one for real people, Hoffman not only started the very first contemporary social media business back in 1997 -- a dating service called SocialNet -- but also was an angel investor in Friendster and Facebook as well as the founder, the original CEO, and the current executive chairman of LinkedIn, America's second most highly trafficked social network, whose May 2011 initial public offering was, at the time, the largest technology IPO since Google's in 2004.
"The future is always sooner and stranger than you think," Hoffman, who became an overnight multibillionaire after LinkedIn's meteoric IPO, once remarked. But even @quixotic, back in 1997 when he founded SocialNet, couldn't have quite imagined how quickly he would come to own that future. You see, six years later, in 2003, Hoffman -- in partnership with his friend Mark Pincus, another Silicon Valley-based social media pioneer who cofounded Tribe.net and is now the CEO of the multibillion-dollar gaming network Zynga -- paid $700,000 in auction for an intellectual patent on social networking, thereby making this plutocratic polymath the co-owner, in a sense, of the future itself.
The formal subject of my Oxford debate with Hoffman had been whether social media communities would replace the nation-state as the source of personal identity in the 21st century. But the real heart of our conversation -- indeed, the central theme of the whole "Silicon Valley Comes to Oxford" event -- had been the question of whether digital man would be more socially connected than his industrial ancestor. In contrast with my own ambivalence about the social benefits of the virtual world, Hoffman dreamt openly about the potential of today's networking revolution to bring us together. The shift from a society built upon atoms to one built upon bytes, the archangel publicly insisted at our Oxford debate, would make us more connected and thus more socially united as human beings.
In private, the affable, and I have to admit, the very likable Hoffman was equally committed to this social ideal. "But what about people who don't want to be on the network?" I asked him as we ate breakfast together on the morning of our debate.
"Huh?"
"Let's face it, Reid, some people just don't want to be connected."
"Don't want to be connected?" the billionaire muttered under his breath. Such was the incredulity clouding his cherubic face that, for a moment, I feared I had ruined his breakfast of grilled kippers and scrambled eggs.
"Yes," I confirmed. "Some people simply want to be let alone."
I have to confess that my point lacked originality. I was simply repeating the concerns of privacy advocates like the legal scholars Samuel Warren and Louis Brandeis, who, in 1890, wrote their now timeless "The Right to Privacy" Harvard Law Review article, which, in reaction to the then nascent mass media technologies of photography and newspapers, had defined privacy as "the right of the individual to be let alone."
It may have been a recycled 19th-century remark, but at least I'd expressed it in a recycled 19th-century environment. Reid Hoffman and I were eating our kippers and eggs in the basement Destination Brasserie of Oxford's Malmaison hotel, once a 19th-century prison built by a disciple of Jeremy Bentham's architectural theories about surveillance and now reinvented as a chic 21st-century hotel distinguished by its cell-style bedrooms that featured the original cast iron doors and bars of the old house of correction.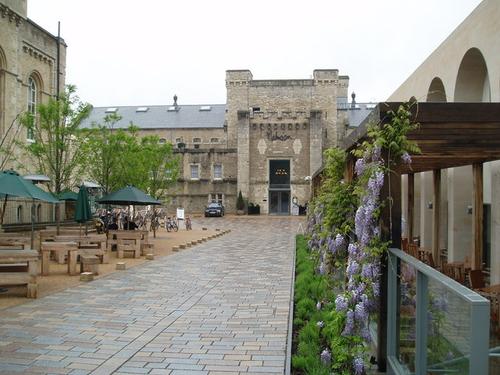 "After all, Reid," I added, as I glanced around the prison's former solitary confinement cells that were now dotted with individual diners, "some people prefer solitude to connectivity."
@quixotic finished a mouthful of eggs and fish before countering with some recycled wisdom of his own. But whereas I'd quoted a couple of 19th-century American legal scholars, Hoffman -- who, as a Marshall Scholar at Oxford during the 80s, had earned a master's degree in philosophy -- went back even further in history, back to the ancient Greeks of the fifth century BC, to Aristotle, the founding father of communitarianism and the most influential philosopher of the medieval period.
"You have to remember," @quixotic said, borrowing some very familiar words from Aristotle's Politics, "that man is, by nature, a social animal."
Read more in Andrew Keen's Digital Vertigo.
Related posts:
— Andrew Keen, Silicon Valley author, broadcaster, and entrepreneur, can be reached on Twitter at @ajkeen.