"The future is already here -- it's just not very evenly distributed," William Gibson so presciently said in 1993. And late last week, that future, our open 21st-century future, was on show in a windowless late 20th-century building in downtown New York City, at an event hosted by AT&T.
"Did you know that this is the only building in New York City designed to withstand a nuclear attack?" the cab driver asked when he dropped me at 33 Thomas Street, the former AT&T Long Lines building, a granite monolith that takes up almost a block of lower Manhattan. The location is now AT&T's corporate research center.
No, I hadn't known the history, but the story of this skyscraper without windows didn't surprise me. Architecture, after all, is fate. Built in 1974 in the so-called "Brutalist" style, the concrete-slabbed building was designed to house telephone switching equipment, which explains why its abnormally thick floors can carry 200 to 300 pounds per square foot.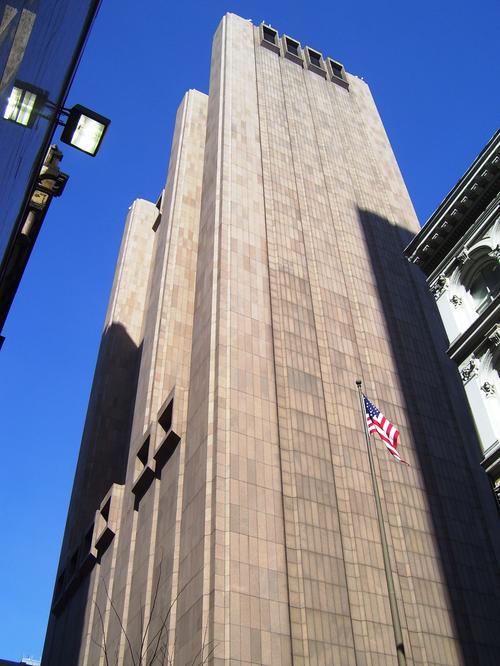 But, rather than a history field trip, I had come to 33 Thomas Street to get a glimpse of the future: an open, collaborative 21st-century future, which AT&T -- that quintessential 20th-century company of closed telephonic systems and windowless concrete buildings -- is embracing with all the passion of an early 21st-century collaborative and transparent startup.

While the architecture of its closed, proprietary building hasn't changed, AT&T is radically transforming itself. On show at 33 Thomas Street last week were the kinds of tools, products, and services that will enable AT&T to become a leading player in our brave, new digital world of transparency and sharing.

Most of the products that were being shown were prototypes of ideas that AT&T is developing in its research centers, particularly in its "Foundries" -- AT&T's impressive new collaboration centers with offices in Palo Alto, Plano, and Tel Aviv. And what most distinguishes these new digital products coming out of the Foundries are their openness and collaborative foundations.

Take, for example, the prototype "Driving Safety," a device demonstrated last week by Raz Dar, the business director of the Tel Aviv Foundry, which can be plugged into a car's computer and which enables parents to monitor and control in real-time their kids' driving patterns. In the old days of a closed, proprietary AT&T, of course, this kind of product would be secretly designed in-house, inside windowless buildings like 33 Thomas Street.

But "Driving Safety" actually originated in a fast-pitch presentation by the Israeli company Traffilog and has been a collaborative effort involving developers from AT&T, Traffilog, and the Israeli software company Amdocs Ltd. (NYSE: DOX) to create services and products that can enable safer driving.

Or take AT&T's new API Platform, which the company claims will make it the "most open carrier network in the world." As Michael Fairchild, the director of new technology and product development engineering in AT&T's Palo Alto Foundry, told me last week, this API Platform exposes the company's internal services, such at AT&T's Watson API for speech recognition, to third-party developers.

As Krish Prabu, AT&T's new CTO, told me last week, big companies like AT&T can innovate as nimbly as any startup. Prabu (who perhaps not uncoincidentally used to run AT&T's Foundry network) is, of course, right. Research done, for example, by Michael Mandel at the Progressive Policy Institute, shows large firms like AT&T are actually often more inventive than small ones.

So I set eyes on the future late last week in a famously Brutalist concrete building in lower Manhattan. But that future, unlike 33 Thomas Street, is anything but windowless. Indeed, Krish Prabu's new AT&T may well be building the infrastructure for a collaborative 21st-century network that will blow the windows off the closed, proprietary systems of the 20th-century industrial firm.

Related posts:

— Andrew Keen, Silicon Valley author, broadcaster, and entrepreneur, can be reached on Twitter at @ajkeen.